Press release and images on How Matthew Cicanese's Macro Images Of Lichen Aided a Scientist's Research from Dilmah
Menu
Dilmah Food Service
Integrity & Ethics
Dilmah Tea Inspired
Leisure and Hospitality
Knowledge & Training
Online Shop
How Matthew Cicanese's Macro Images Of Lichen Aided a Scientist's Research
How Matthew Cicanese's Macro Images Of Lichen Aided a Scientist's Research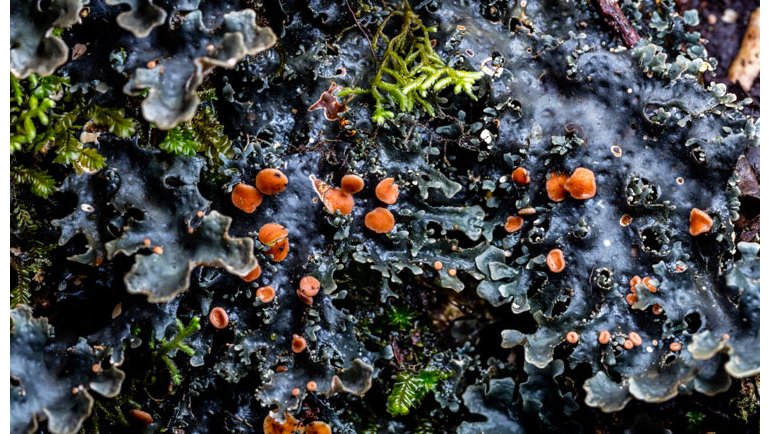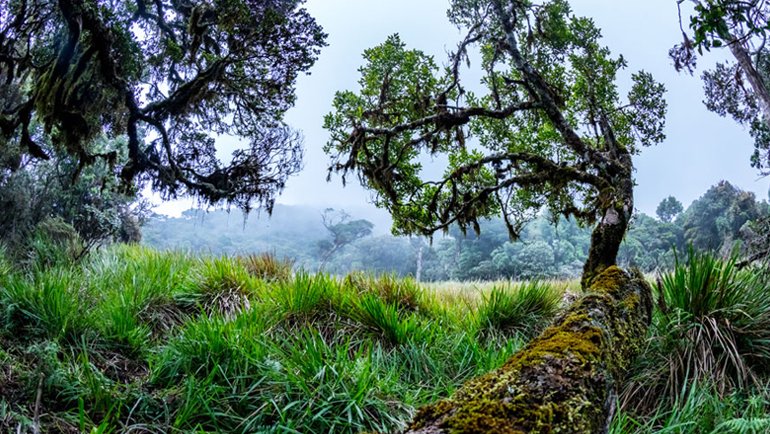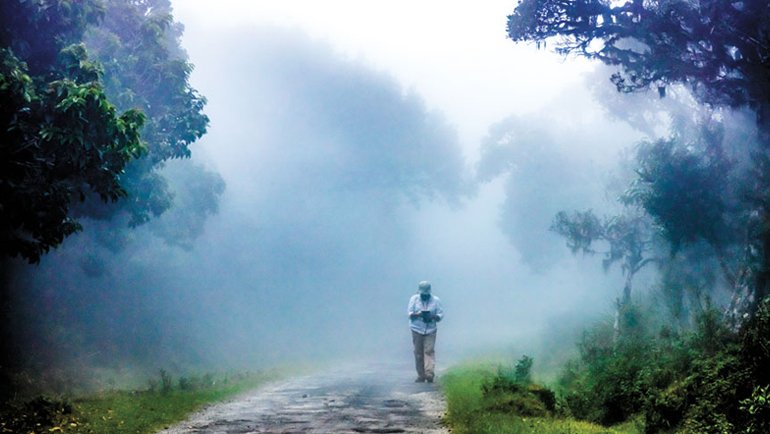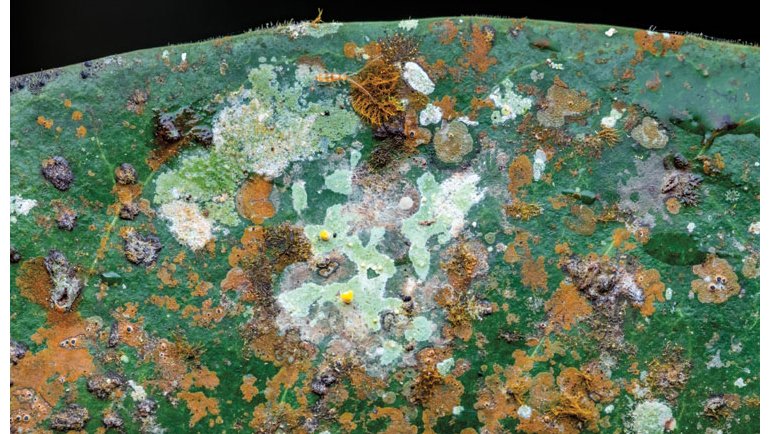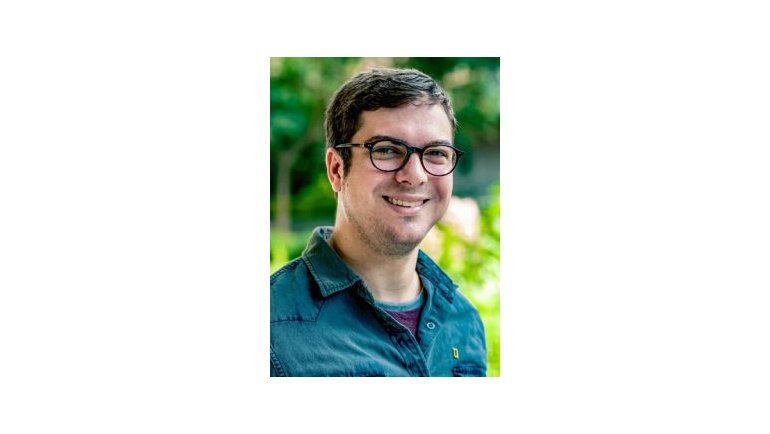 This spring, photographer Matthew Cicanese hiked through rain forests in Sri Lanka, following Dr. Gothamie Weerakoon, a visiting scientist at The Field Museum of Chicago and Sri Lanka's National Institute of Fundamental Studies, as she moved from tree to tree, examining and collecting lichen. When she found a specimen she wanted to collect for further study, Cicanese would first photograph it in its natural state. With Weerakoon waiting behind him, her specimen knife in hand, Cicanese recalls, "I'm trying to make sure I work the scene to the best of my abilities before she collects the species."
Shooting quickly was not easy. Cicanese's priority was to provide Weerakoon with detailed, well-lit, high-resolution images that she and her colleagues could use as they identify new lichen species and share their work. He was also making photographs that Weerakoon could use in reports and public talks to show "the beauty of these overlooked, underdog species" of flora. He frequently shot with a Canon MP-E 65mm f/2.8 1-5x Macro lens, "which is a microscope on the end of your camera, basically," he explains. (Canon supplied gear for his trip.) Shooting handheld, "It's ridiculously challenging to use, but the results you can achieve are wonderful." Getting a tack-sharp image could be affected by any subtle movement—his breath, his heartbeat or other factors, such as "when mosquitoes land on my knuckle while I am trying to take the picture."
He was also contending with soil leeches crawling up his legs from the floor of the lowland rainforest. Cicanese, who has followed scientists studying lichen in Iceland and moss in British Columbia notes, "I'm used to just laying on the ground when I photograph."
A  National Geographic  Explorer and one of the Emerging League Photographers with the International League of Conservation Photographers (iLCP), Cicanese has long been fascinated by tiny organisms, but is particularly interested in cryptogams: organisms such as ferns, lichen and moss that reproduce with spores, rather than seeds or pollen. After he presented his images from the Iceland expedition to the  National Geographic Society, a program officer there suggested he get in touch with Weerakoon, who had previously received a National Geographic  research grant to support her lichen studies. He contacted her, and suggested ways she and her colleagues could use his images. This spring, Weerakoon won a second  National Geographic  grant. With additional support from Dilmah Conservation and the British Lichen Society, she was able to undertake more fieldwork and have Cicanese along to document it.
Cicanese travels with 4-terabyte hard drives, and during the Sri Lanka trip he produced an estimated 23,000 images. In addition to making 100MB technical images that Weerakoon uses as references, he made other, more artistic images. "One of my goals is to create work that rekindles the childlike curiosity you get when you go outside and you flip over a log," he says. Lichen are found on all seven continents. Because they don't require soil, they grow in habitats inhospitable to other flora or fauna, and are also found on rocks, trees, fence posts and other organic substrates. So common are lichen that they're often overlooked by both photographers and the science community. Cicanese strives to highlight what makes them interesting. "They vary in shape, color, size, structure and chemical composition," he says. "Some are as tiny as the period on your keyboard, and some are the size of your keyboard."
To bring out the structure and detail in a specimen, he'll often use twin flashes off camera, or bounced into a white plastic card he carries. Cicanese also uses a fisheye lens when he wants to make wider views of the environments: "It paints a better picture of where these species live and what these ecosystems look like," he says.
Cicanese has been interested in science and nature since he was a kid. A bout of infant meningitis left him deaf in his right ear and blind in his left eye. He started making photos 12 years ago, at age 14. "My camera was the 'missing link' I needed to make up for those lost senses. When people say to make the camera an extension of your body—it happened quite literally in my case." He says, "Although I have losses in sight and sound, I think my acuity in those areas has greatly increased to compensate for my losses." When making macro images, he says, "I'm transported to that world when I look through the viewfinder."
In explaining how he wants to share that experience with viewers, he recalls the words of his iLCP mentor, microscopic photographer Piotr Naskrecki: "He says he doesn't want to enlarge his subjects, but to shrink his viewers. It's beautifully put, because that's what I try to do as well, using lighting and scale."
Cicanese is currently exploring the use of VR and interactive multimedia pieces to engage viewers. With the assistance of his long-time collaborator and fiancé, Erika Reiter, he records ambient sound in the field, and pieces together high-resolution images to allow viewers to zoom in. He imagines making immersive experiences, "So you can virtually experience an ecosystem on a deeply interactive level, you can hear the scientist or the sounds of the forest, you can interact with hotspots in scenes that allow you to travel all the way into microcosms and see the places these organisms call home."
Cicanese wants his images to support not only scientific research, but the conservation of organisms and their ecosystems. "If my images inspire people to simply get outside, look closer and marvel at the natural world around them, that's a step in the right direction when it comes to education and conservation of lichens and other cryptogamic species."
Click Here to View Article
Disclaimer Notice
These images are copyright protected and can only be used for Dilmah articles with due credit given.