Press release and images on Global Compact to hold SL's largest Business Sustainability Conference from Dilmah
Menu
Dilmah Food Service
Integrity & Ethics
Dilmah Tea Inspired
Leisure and Hospitality
Knowledge & Training
Online Shop
Global Compact to hold SL's largest Business Sustainability Conference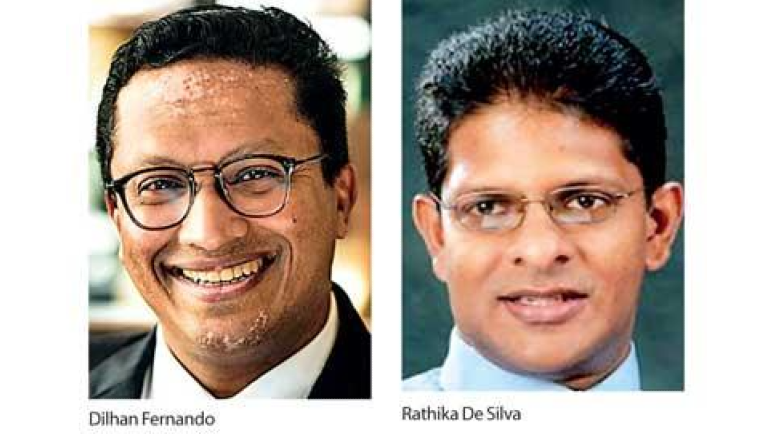 Making Global Goals Local Business (MGGLB) Sri Lanka hosted by Global Compact Network Sri Lanka will be held virtually this week (October 27th and 28), bringing together the largest and most diverse line-up of speakers over ten sessions.
Featuring a diverse, international line-up of 60 speakers, from 21 companies, multiple industry associations, UN entities, civil society and government representatives, MGGLB is organized in partnership with the United Nations in Sri Lanka, UNDP Sri Lanka and the Sustainable Development Council of
Sri Lanka.
The conference features interactive discussions enabling local and local voices on Climate Action, Gender Equality, Innovation, Leadership, Sustainable Finance, Future of Work and Skills, MSME's and Sustainable Supply Chains.
"Our goal is to showcase how responsible business action can drive solutions to global and local challenges, create new market opportunities and accelerate action to support the delivery of the SDGs", said Rathika de Silva, Executive Director of Global Compact Network
Sri Lanka.
"Businesses don't operate in a vacuum, and business success and development success are not mutually exclusive. We support businesses to take responsibility andseize the opportunities presented by the SDGs, and applytheir creativity and innovation towards solving sustainable development challenges", said Azam Bakeer Markar, Global Compact Network Board member and Partnerships & Development Finance Specialist at the UN Resident Coordinator's Office.
MGGLB Sri Lanka is part of a five-year campaign to drive forward the UN Global Compact's mission to mobilise a global movement of sustainable companies and stakeholders taking radical, ambitious and decisive actions to change our trajectory.
The conference also contains an exclusive Leadership Forum featuring Kanni Wignaraja, Assistant Secretary General, United Nations; Dr. Musimbi Kanyoro, Chair, United World Colleges and member of the Board of UN Global Compact; David NaiPek Lau, Chairman, Dialog Axiata and Dilhan Fernando CEO of Dilmah Tea and Chairman of Global Compact Network
Sri Lanka. The thematic sessions combine thoughts from some of Sri Lanka's most accomplished business leaders with views of global experts to provide key insights for business to address some the most pressing economic, social and environmental challenges of our times.
To register and view conference details visit:
sdgs.ungcsl.com
This article was taken from the
Daily Mirror
Disclaimer Notice
These images are copyright protected and can only be used for Dilmah articles with due credit given.