Press release and images on Forbes lists Dilmah in "Best Under A Billion 2020" from Dilmah
Menu
Dilmah Food Service
Integrity & Ethics
Dilmah Tea Inspired
Leisure and Hospitality
Knowledge & Training
Online Shop
Forbes lists Dilmah in "Best Under A Billion 2020"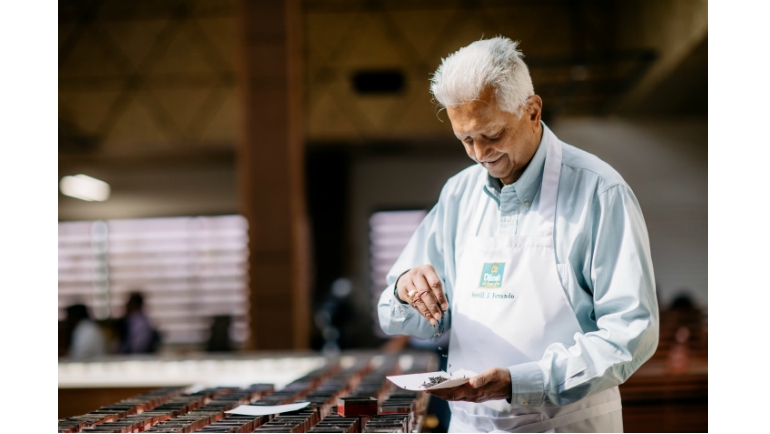 Dilmah has been listed in Forbes' "Best Under A Billion 2020" in the Asia-Pacific region. This announcement comes days after being listed in the top 10 of "The Most Admired Company Awards" by The International Chamber of Commerce of Sri Lanka (ICCSL) and the Chartered Institute of Management Accountants (CIMA).
The Forbes list is meant to identify companies with long-term sustainable performance across a variety of metrics. From a list of 18,000 publicly traded companies in the Asia-Pacific region with annual revenue above million and below billion, only 200 companies made the cut. Dilmah is the only Sri Lankan entity to be listed.
The companies on this list, which is unranked, were selected based on a composite score that incorporated their overall track record in measures such as debt, sales and earnings-per-share growth over both the most recent fiscal one- and three-year periods.
Dilmah has been blessed with several awards in 2020, with Product of the Year Award 2021 hot on the heels of Product of the Year 2020. Over 8,000 Australian consumers voted Dilmah as their favourite tea in the world's largest consumer award ceremony. Merrill J. Fernando attributes the brand's success to the quality and integrity of his tea.
"The success of Dilmah is due to the power and image of Ceylon Tea. I am merely the postman carrying the message. However, quality, freshness and integrity in every single pack is what I promise and ensure is carried out without any compromises!"
Dilmah maintains a commitment to taste, goodness, and purpose, fulfilling Founder Merrill J. Fernando's commitment to quality and integrity. This is evident in everything Dilmah does, whether the broad social impact of their MJF Charitable Foundation or the environmental interventions of Dilmah Conservation, both supported entirely through the earnings of Dilmah Tea.
This article was taken from
Daily News
This article was also published in
The Sunday Times
Disclaimer Notice
These images are copyright protected and can only be used for Dilmah articles with due credit given.