Press release and images on Finding Our Own Solutions for Climate Change from Dilmah
Menu
Dilmah Food Service
Integrity & Ethics
Dilmah Tea Inspired
Leisure and Hospitality
Knowledge & Training
Online Shop
Finding Our Own Solutions for Climate Change
An Article by Panchamee Hewavissenti published in The Ceylon Today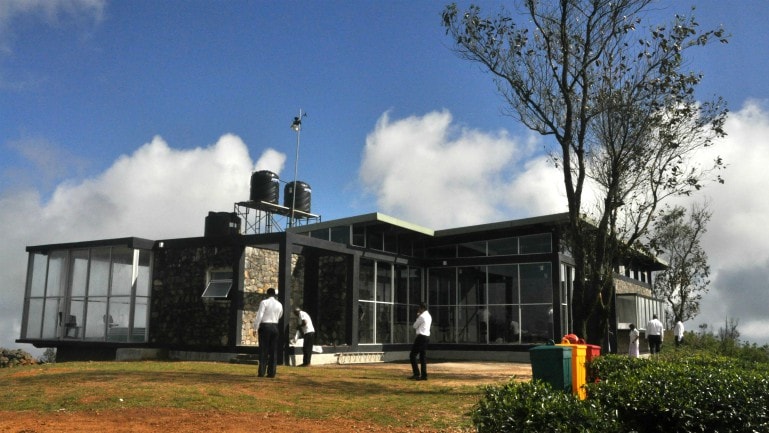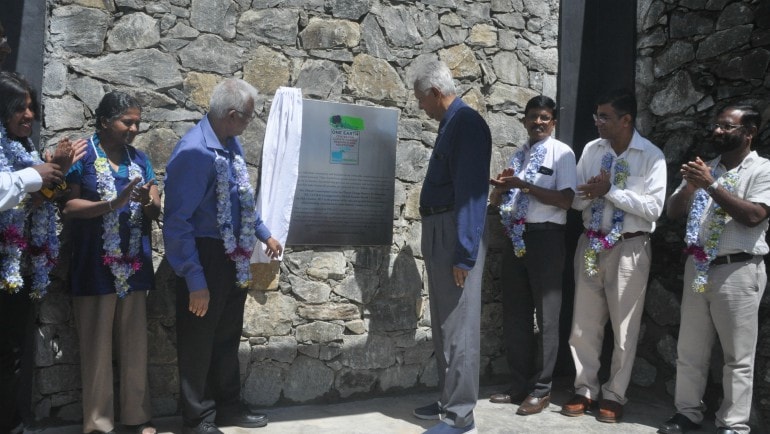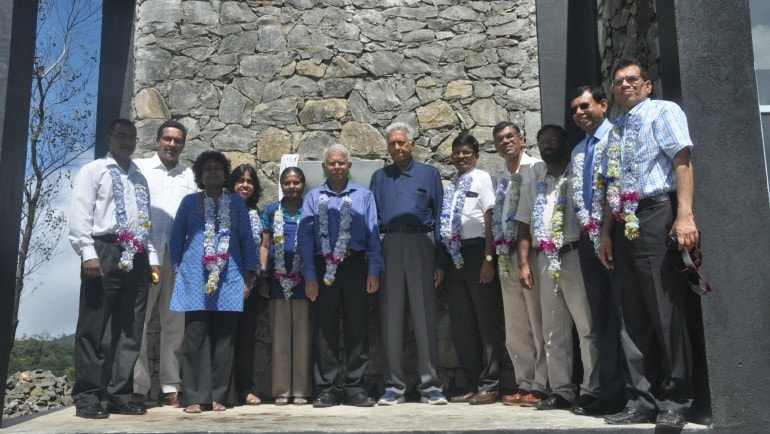 The Earth's climate has changed throughout history and has resulted in adverse effects such as increased global temperatures, warmer oceans, shrinking ice sheets, glacial retreats, decreasing snow cover, rise of sea levels, declining Arctic sea ice, ocean acidification and extreme events such as high temperature and intense rainfall.
Climate scientists have agreed that human activities that change the natural greenhouse effect are the causes of climate change. The United Nation's Inter-governmental Panel on Climate Change, in its Fifth Assessment Report concluded that there is a 95 per cent of probability for human activities to have caused climate changes during the past 50 years.
Recent research on climate change trends has revealed that Sri Lanka is highly prone to it due to its island location and its close proximity to the equator. Sri Lanka is already experiencing the adverse effects of climate changes in terms of floods and drought and due to such calamities, the country's food production is faced with a serious challenge and food security has become uncertain.
Reports of the Meteorology Department have revealed that precipitation patterns observed during the last two years are highly irregular. Experts point out that this has caused a shift of timelines for harvesting of crops which in turn, leads to the destruction of thousands of hectares of crops in the country. According to reports by the Disaster Management Centre (DMC), disasters that are caused as a result of climate change have been detrimental to the country's economy during the past year. Transportation, water supply, education, irrigation, agriculture, housing, health, tourism and industry and services are among the sectors that are highly affected. However, the death of humans and animals cannot be disregarded.
The intensity of this crisis has presented the need of timely intervention in mitigating and adapting to climate changes. In order to address this global issue of climate change locally, Dilmah Conservation set up and unveiled Sri Lanka's first ever Climate Change Research Station in Queensberry Estate in Nawalapitiya recently. The Centre for Climate Change, Research and Adaptation (CCCRA) facilitates research into measuring changes in climate patterns in Sri Lanka which is a vital requirement to respond to this crisis.
The CCCRA will connect scientists, environmentalists, farmers and researchers of climate change to derive data. Climate scientists will carry out extensive research into general climate trends and to find out accurate weather patterns across the country for the analysis of the magnitude of the issue and for the building of a climate change resilient agricultural industry in the country.
CCCRA is located at an elevation of 1645 meters, the highest point of the estates owned by Kahawatte Plantations. The research work of this centre is guided by a Steering Committee comprising of officials of the Department of Meteorology, Faculty of Science of Colombo University and the Faculties of Geography and Agriculture at the University of Peradeniya.
This research station will facilitate the collection, analysis, interpretation and dissemination of data as well as information to end-users such as the Meteorology Department and Disaster Management Centre which will then act upon the derived information to plan, mitigate and to adapt to climate changes. Researchers will make use of the CCCRA during different periods of the year and will contribute to the management of the facility.
Research is expected to be carried out in the area of analyzing precipitation trends, patterns, scenarios, national level temperature variation patterns and climate change models. The impact of climate change on the biodiversity in Montane forests, transitional forests, wildlife and their habitats, regions affected by severe drought and floods will also be researched.
CCCRA expects to achieve specific objectives in the short-term such as researching and acting upon the change of wildlife composition especially endemic species in mountain habitats and transitional zones that are affected by weather and climate changes, monitoring and modelling of the impacts of change of land use and fragmentation of wildlife and their habitats, modelling the changes of wildlife population, pest and disease outbreaks and habitats under future climate conditions and modelling of the impact on climate change on tea plantations and harvests in the hill country.
The Director General of the Department of Meteorology S. Premalal said that the study of natural climate processes is vital to get an understanding of the role of humans in climate change.
"Climate change is a serious threat to food production and security and will destabilize and degrade many ecosystems that are already faced with destruction through adverse climate effects. Hence, it is important to understand its impact via the research which will help mitigate and adapt to climate changes. CCCRA is a highly valuable resource for Sri Lanka's scientific community including climate, environmental, geographic and agricultural scientists to make their contribution towards the study, research and experiment in the field of climate change." he said.
Premalal further added that the CCCRA is a fulfilment of a timely need by the private sector and a milestone in climate change research activities in the country.
Prof. Emeritus P. Wickramagamage of the Department of Geography of the University of Peradeniya said that the research carried out at the CCCRA by climate scientists will help to obtain high resolution climate data. "The CCCRA fills the present gap in agro-climatological studies and research in Sri Lanka" he remarked.
Commenting on the importance of a facility like CCCRA for a developing country like Sri Lanka, Dr. Ananda Mallawatantri, Country Representative of the International Union for Conservation of Nature (IUCN) stated that in order to come up with risk reduction initiatives pertaining to climate change, understanding of the magnitude of the issue is important, because measuring of climate changes is vital in managing the crisis. He revealed a finding of United Nation's International Strategy for Disaster Reduction (UNISDR), that every dollar that is spent on the risk reduction will save six times the spend amount.
Private sector involvement
The founder of Dilmah Tea, Merrill J. Fernando stressed the importance of private sector involvement in fostering and conserving the environment while supporting under-privileged communities in their battle for survival."Our intention is to deliver on the principle that business is a matter of human service," he added.
CEO of Dilmah Tea PLC, Dilhan C. Fernando stated that although Sri Lanka has experienced intense drought and floods during the past as well as in recent times which detrimentally affected the economy and human lives, satisfactory actions have not been taken so far to mitigate the crisis. "The intention and the objective of setting up CCCRA are to help combat the difficult phenomenon with international sources to bring in knowledge into the country. The outcome of the Centre will immensely benefit the agricultural sector and small scale farming industry," he noted.
This research facility will be initially utilized to develop a statistical analysis of historical data on the plantation industry for the last 50 years to gain an understanding of the impact of rainfall, temperature, humidity and extreme events such as El Nino, and will analyze the impact of climatic variation on plantation.
The Climate Change Advisory Committee comprises of S. Premalal, Director General of Meteorology Department, Dr. Shiromani Jayawardena, Deputy Director of Climate Change Research of Meteorology Department and from the universities in the country; Prof. P. Wickremagamage, Prof. Emeritus of the Geography Dep (Peradeniya), Dr. B.V.R. Punyawardena, Head of Agroclimatology and Climate Change Division of Department of Agriculture, (Peradeniya), Prof. W.A.J.M. De Costa and Prof. S.P. Nissanka, Faculty of Agriculture (Peradeniya), Dr. Mahlon P. Rambukkanage, Faculty of Geography (Peradeniya), Dr. Erandathie Lokupitiya, Faculty of Science (Colombo), Prof. Emeritus Sarath Kotagama, Dr. Lareef Subair - Project Leader of University of Columbia, Dilhan C. Fernando - CEO of Dilmah Tea PLC and Asanka Abayakoon of Dilmah Conservation.
Disclaimer Notice
These images are copyright protected and can only be used for Dilmah articles with due credit given.