Press release and images on Entering the World of Sri Lankan Kenda from Dilmah
Menu
Dilmah Food Service
Integrity & Ethics
Dilmah Tea Inspired
Leisure and Hospitality
Knowledge & Training
Online Shop
Entering the World of Sri Lankan Kenda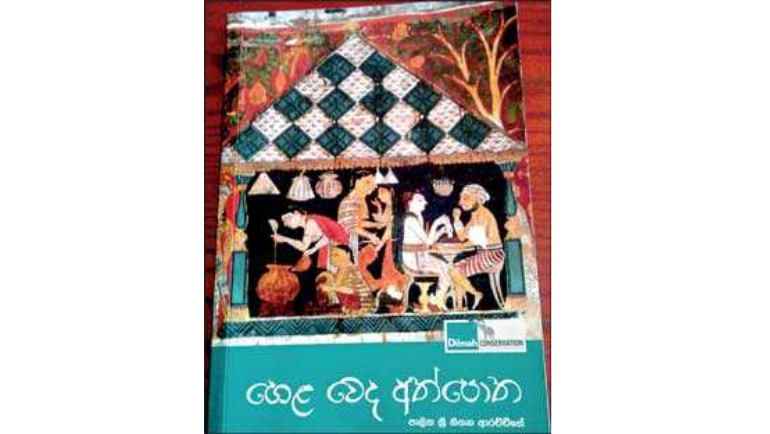 This is part of our series on using Sri Lanka's herbs for everyday use for better health, especially the boosting of immunity. We will be using diverse books and advice from indigenous doctors for this series.
For the first weeks, until we complete much of the book, we will focus on the publication 'Hela Weda Athputha' authored by Ayurveda Shasthri, Ayurveda Doctor Palitha Shri Gagana Arachchige and published by Dilmah Conservation. We are continuing from last week focusing on kenda varieties and its uses:
Kenda (traditional Sri Lankan broth) is synonymous with the traditional diet of Sri Lanka and there are kenda types that vary from those using our herbal leaves that are known as kola kenda and those using garlic or only rice (roasted kekulu haal) and referred to as 'dry kendha' (viyali kendha).
The rice that is advised in the book to be used is red Nivudu variety which has to be kept soaked for a while and then pounded in a wangediya. Separately small red onions, garlic, ginger (amu inguru) should be finely chopped and boiled with the rice. This should be boiled very well. The leaves need to be well washed and cleaned and pounded well for the juice to be separated. Once again the leaf extracts should be pounded along with the scraped coconut and the juice of this too added to the juice already extracted. This, along with the coconut milk should be added to the rice after it is well boiled. It is best to switch off the cooker soon after adding the leaf extract so as to retain its nutrition.
Why coconut is used in the broth is to ensure that the carotene levels of the leaves are not evaporated. The coconut absorbs and help retain this vital nutrition within the liquid. Diya lunu (salt) should be added to the kenda. In the last four weeks we featured several varieties of kenda including lunu kenda, pori kenda, badi haal kenda, polkiri kenda, kiri kenda, and diverse varieties of kola kenda where the health benefit of the different leaves were cited.
This week we feature kenda (broth) made from the following: Karapincha leaves, ran karal head leaves, kiri aguna kola, sudu pitawakka kola. Karapincha leaves (Murraya Koenigii): Removes poison from the body, increases appetite, good as treatment for morning sickness during pregnancy, good for reduction of weight. Ran karal heda kola (Achyranthus Aspera): Good for Raktha based illnesses, for women, urine related ailments, headaches, swelling of joints and for removing snake poison from the body.Kiri Aguna Kola (Wattakala volubilis): As treatment for fever and for removing snake poison from the body.
Sudu Pitawakka leaves (Phyllanthus debilis): Makes lungs function well, cures headache, reduces heat in the body, purifies blood and good for diabetes patients.
This article is taken from
DailyFT
Disclaimer Notice
These images are copyright protected and can only be used for Dilmah articles with due credit given.