Press release and images on Education and Awareness Key for Strengthening Conservation from Dilmah
Menu
Dilmah Food Service
Integrity & Ethics
Dilmah Tea Inspired
Leisure and Hospitality
Knowledge & Training
Online Shop
Education and Awareness Key for Strengthening Conservation
Dilmah Elephant Information Centre at Udawalawe Elephant Transit Home Marks 10 Years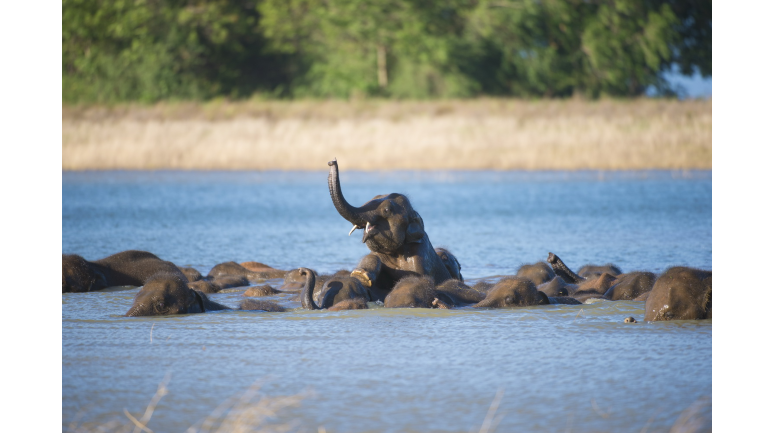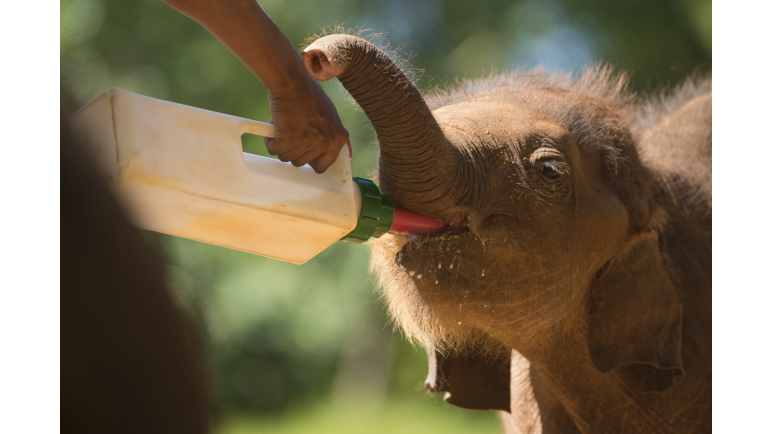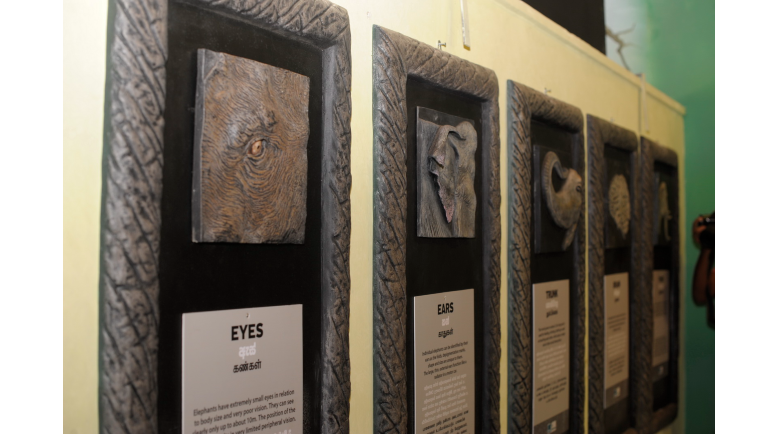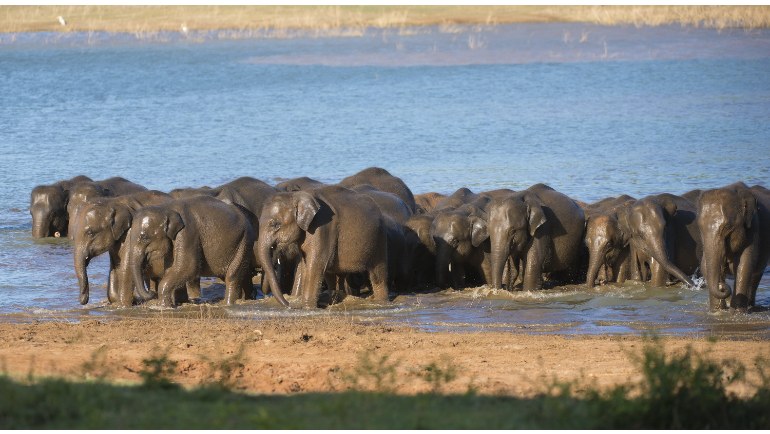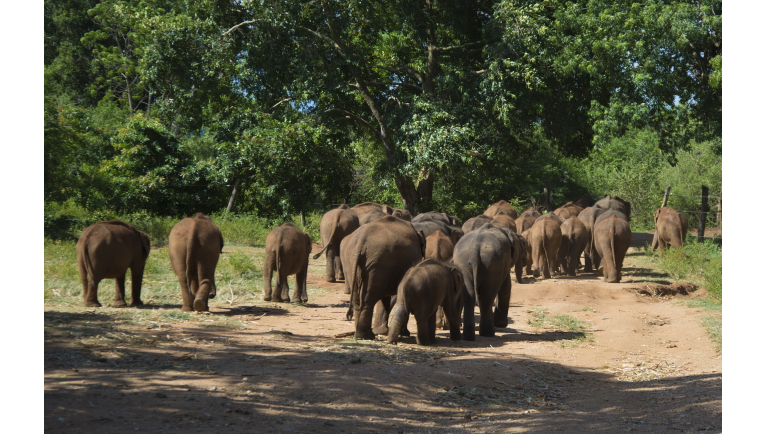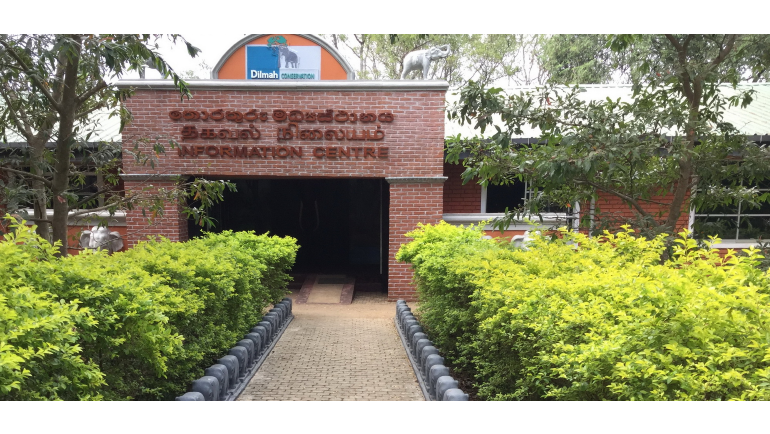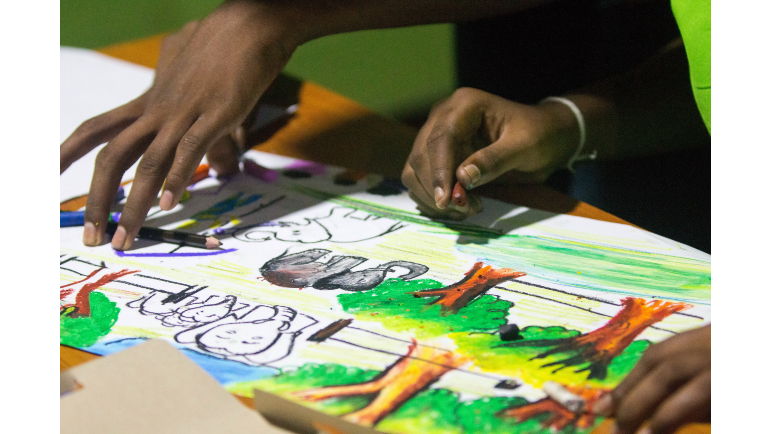 The IUCN lists the Asian Elephant 'Endangered' as its population has decreased by an estimated 50 percent in the last 75 years. Apart from their magnificence, Elephants, as keystone species, help maintain the biodiversity of the ecosystems they inhabit. Therefore, Elephant conservation is essential. However, conservation efforts are stronger and more effective when supplemented with solid education and awareness programmes. On realising the need to engage visitors to the Elephant Transit Home (ETH) in Udawalawe, Dilmah established the Information Centre in 2011.
The Elephant Transit Home (ETH) was initially founded to foster cross-species empathy towards orphaned baby elephants. While many are orphaned due to the Human-elephant conflict, a few are there due to injuries or congenital deformities. Incorporated into the ETH, the Information Centre is designed to create awareness and an understanding of elephants and their plight. The Information Centre houses a large collection of information on elephants, from their origins and evolution to their social behavior and threats. During pre-covid weekends and other holiday seasons, the Udawalawe centre averaged 250 visitors a day. ETH and the Information Centre is also a hotspot for school excursions. It is usual to see students in the local area visiting the centre to learn about elephants and their behaviour, for assignments and projects.
The audio-visual room at the information centre houses a collection of photographs and illustrations offering detailed explanations of the habitats, lifestyles, and anatomy and maps showcasing the distribution of Sri Lankan elephants across the island. Short documentaries on the Udawalawe National Park and the ETH are also shown at the Centre.
Dilmah has been actively involved in elephant conservation initiatives at ETH, which currently shelters 52 elephants. Dilmah is currently sponsoring the care of a calf named 'Baby Dilmah' while Dilmah's other baby, Ted, was released to the wild in 2020 and his progress is being monitored by the Home.
Dilmah has also partnered with the Department of Wildlife Conservation and the Centre for Conservation and Research in radio-collaring two elephants at the Yala National Park to study the movement patterns of elephants. Initiatives such as this, enable experts to gather more knowledge on elephant behaviour and track the adaptation and reintegration process of elephants like Ted who are released back into the wild. Being brought up with minimum human interaction and within the Park premises provide residents of ETH with maximum care and protection in their formative years while also ensuring easy transition into their natural habitat and smooth integration into wild herds. Dilmah has extended its support to the ETH through assistance to improve its infrastructure facilities, by installing solar water heaters and a filtration system coupled with a UV sterilizer.
It is important to draw children towards conservation at an early age. To facilitate this, Dilmah has set up an Art Room at the premises. Here, they are encouraged to put onto paper or mould with clay information gathered during the educational experience. To further engage younger generations in elephant conservation, Dilmah has set up a Twitter account (
@Baby_Dilmah
) and Instagram page
@babydilmah_elephantdiaries
for Baby Dilmah, highlighting elephant behaviour and what goes on with the elephants at the ETH.
The environmental arm of Dilmah Tea is Dilmah Conservation. It drives sustainability and conservation initiatives of the company. Apart from elephant conservation, it has collaborated on several species conservation projects. These include supporting the Department of Wildlife Conservation, together with the Ocean Resources Conservation Association (ORCA), in gazetting the Kayankerni Reef in Kalkudah as a marine sanctuary and identifying 56 new species under the 2017-2020 Novel Species programme. The entity has also published 15 field guides and books on wildlife, environment, and heritage, available to the public at a nominal cost. Dilmah continues on its mission of education and awareness even during the pandemic with regular webinars.
For Dilmah Conservation webinars and updates follow them on social media.
This article was taken from The Morning
Disclaimer Notice
These images are copyright protected and can only be used for Dilmah articles with due credit given.