Press release and images on Dilmah Tea targets a new generation of tea drinkers amid tight margins from Dilmah
Menu
Dilmah Food Service
Integrity & Ethics
Dilmah Tea Inspired
Leisure and Hospitality
Knowledge & Training
Online Shop
Dilmah Tea targets a new generation of tea drinkers amid tight margins
An article By Jessica Wa'u, published in The CNBC.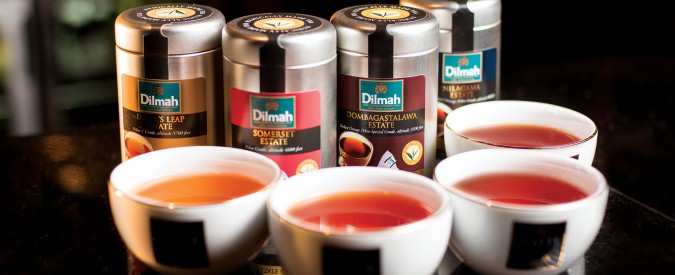 Unfavorable weather conditions for tea farming in Sri Lanka are hurting tea production and exports.
According to the Sri Lanka Tea Board, tea crop figures in the first two months of the year fell 20 percent against the same period in 2016. This drop has had an adverse impact on producers like Dilmah Tea that primarily harvest from Ceylon tea plantations in Sri Lanka.

"If you look at margins, it's not a good picture. Because of the drought related shortcoming there's been a big increase in prices, so margins are not something that I can tell you are very healthy at this moment," Dilhan C. Fernando, the director of Dilmah Tea, told CNBC's "Street Signs."

Disclaimer Notice
These images are copyright protected and can only be used for Dilmah articles with due credit given.