Press release and images on Dilmah tea gets a kick from Pirate Life from Dilmah
Menu
Dilmah Food Service
Integrity & Ethics
Dilmah Tea Inspired
Leisure and Hospitality
Knowledge & Training
Online Shop
Dilmah tea gets a kick from Pirate Life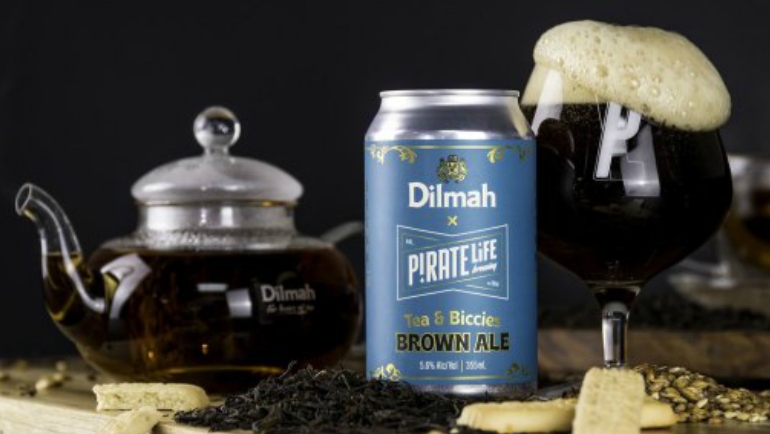 Port Adelaide's Pirate Life Brewing has teamed up with tea company Dilmah to develop a Tea and Biccies Brown Ale.
The ale combines beer, made from hand-crafted malted barley and New Zealand hops, with Dilmah's Single Origin Pure Ceylon Black Tea.
"We are planning to push the boundaries on what tea and beer can be,'' said Pirate Life Brewing founder Michael Cameron.
"Tea and Biccies are one of Australia's most cherished simple pleasures and COVID has reminded us to appreciate these simple pleasures more than ever. This beer is a way to change up this ritual and provides a unique opportunity for more Australians to enjoy the taste."
Drinkers can expect the new brew to have rich malty aromas, said Cameron, with "lifted notes of stone fruit and spice".
The first small batch of Tea & Biccies Brown Ale will be available from select bottle shops in Australia from September 25, and has an ABV of 5.6 per cent.
This article was taken from
Food & Drink Business
Disclaimer Notice
These images are copyright protected and can only be used for Dilmah articles with due credit given.