Press release and images on Dilmah School of Tea offers virtual tea inspiration in 20-minute webinar for tea lovers around the world from Dilmah
Menu
Dilmah Food Service
Integrity & Ethics
Dilmah Tea Inspired
Leisure and Hospitality
Knowledge & Training
Online Shop
Dilmah School of Tea offers virtual tea inspiration in 20-minute webinar for tea lovers around the world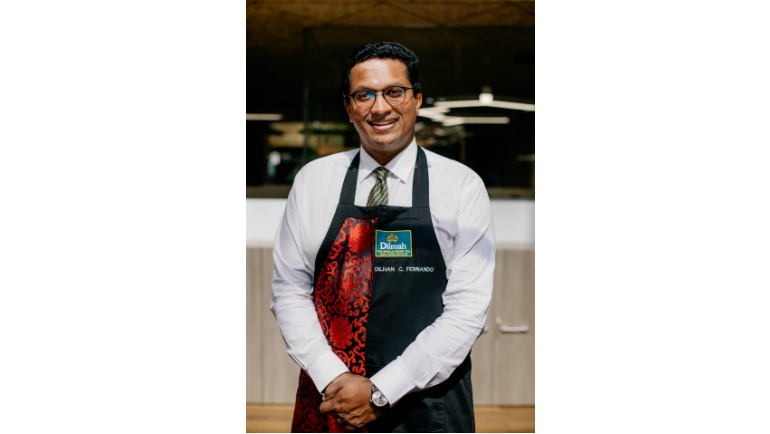 The Dilmah School of Tea will be offering virtual tea inspiration via their webinar for tea lovers around the world on 26 November 2020 from 3 p.m. to 3.20 p.m. (IST). If you have ever wondered where tea gets its taste or how to brew the perfect cup of tea, this one's for you.
The first in a 12-part series of 20-minute virtual sessions, Dilmah Tea will present to you the story behind your cup of tea. Dilhan, Dilmah CEO and younger son of Founder Merrill J. Fernando, will talk tea – know what "fresh tea" really means, where tea gets its taste from, what are its varieties, and finally learn the truth behind some of the most common myths in tea, like why size is a myth when it comes to tea.
Speaking to The Morning Brunch, Dilhan shared that the Dilmah School of Tea, which has been recognised for reimagining tea and sharing inspiration with hospitality professionals since 2009, has decided to conduct these webinars for all tea lovers to present tea with the love, authenticity, and sincerity of a tea grower.
Dilmah's School of Tea is a World Association of Chefs' Societies (WACS)-recognised culinary education institution. The school offers a tea programme that seeks to inspire passion in tea through knowledge of the artisanal aspects of tea amongst hospitality professionals and consumers. The emphasis is on respecting tea while exploring the versatility of this natural herb in tea gastronomy, food pairing, and tea mixology.
Dilhan shared that in any herb or beverage, it is important to know its provenance to better appreciate what you are consuming, as there is an incredible story behind your everyday cup of tea.
He said this series is conducted in the hopes of reigniting the spirit Sri Lankan had with regard to tea, especially considering that 50 years ago, to be a tea taster meant something special. However, as of late, if you are to say you are a tea taster, it is treated as if you said you have become a musician, both honourable professions that are now looked at through a different lens.
Due to the commodification of tea, it has created a disregard surrounding the industry, Dilhan explained, adding that, however, it is an industry where people such as themselves, tea growers, are extremely passionate about their craft. Dilhan shared that there is artistry, respect, and passion in knowing your craft and loving what you do, and they hope to create awareness about that.
They hope to share how the process is grounded in nature and the complexities that come with it being so closely connected with nature. He said this knowledge can truly enhance the enjoyment of tea by the consumer and learning to make the correct cup of tea allows you to get its maximum potential out of it, extract its flavour, and its natural antioxidant properties.
Tea has become extremely relevant in the 21st Century, he said, adding that this practice of sugar and milk with your tea is now a concept of the past. Preparing tea can be a form of expression, a mood suitable for different personalities – it is a love language.
Tea and coffee are at present compatible beverages and are consumed often. In this regard he said: "There is a time for drinking coffee and there is a time for drinking tea."
Dilhan spoke of whom he hopes would tune into the webinar, sharing that this knowledge is really for everyone. Tea is an affordable beverage enjoyed by a majority, he said, adding they have no commercial objective here but to simply share their passion for tea and hope anyone would tune in and take away something beyond the traditional experience – one to be adventurous about their tea drinking.
If you listen carefully, you may just find out the answer to who really crafts your tea, and a chance to turn your ordinary everyday cuppa into a magical experience.
Tune in on 26 November 2020 from 3 p.m. to 3.20 p.m. (IST) for a teatime that stirs passion and inspires magic beyond a cup of tea! Register free online on
https://bit.ly/2V1KeaF
.
This article was taken from
The Morning
Disclaimer Notice
These images are copyright protected and can only be used for Dilmah articles with due credit given.