Press release and images on Dilmah looks to Millennials, Gen Z to stir up quality in tea from Dilmah
Menu
Dilmah Food Service
Integrity & Ethics
Dilmah Tea Inspired
Leisure and Hospitality
Knowledge & Training
Online Shop
Dilmah looks to Millennials, Gen Z to stir up quality in tea
Dilmah CEO Dilhan Fernando says discounting has been rife as big companies pursued multi-country-of-origin tea sourcing, and private label brands expanded.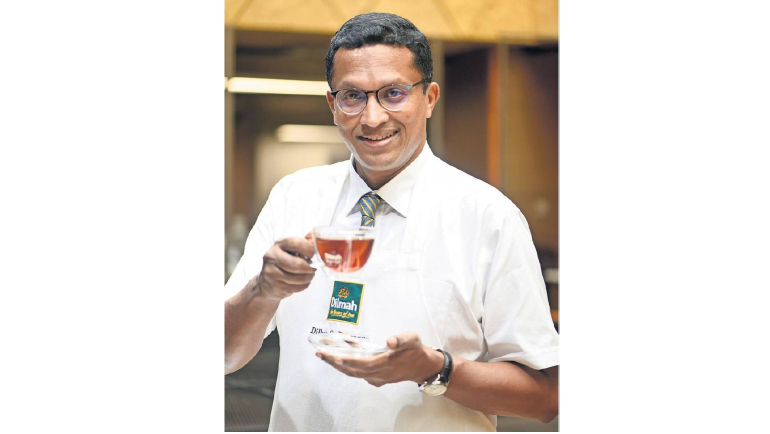 The chief executive of one of the world's biggest tea companies, Dilmah Tea, is eyeing renewed interest from Gen Z and Millennials in higher-quality teas as a crucial driver to instil some of the premiumisation shifts seen in the wine category.
Dilhan Fernando, who is in Australia to visit customers, said a ''discount culture'' had been undermining the higher end of the segment at a time when pandemic-related disruptions and soaring shipping costs had eaten into profits.
He said it was up to companies such as Dilmah to stimulate more interest in quality tea. He noted, however, that sentiment was improving among younger tea drinkers who were paying closer attention to health and wellbeing and the antioxidant properties of good tea.
''They're sensitive to health and wellbeing more than they ever have been,'' he said. ''We've got to drive it.''
Dilmah, which has 18,000 workers in Sri Lanka, is going through one of the most tumultuous times in its history as a political crisis at home triggers inflation of 59 per cent, and serious fuel and food shortages.
Mr Fernando said the company had been helping by supplying food to its workers, and the business was protected somewhat because it exports 95 per cent of its tea to 104 countries.
''It's less than 5 per cent, the amount we sell at home,'' he said.
The company has lifted prices by about 5 per cent in Australia in the past 12 months, but has not fully passed on the rising costs of raw materials and packaging, choosing to absorb some imposts.
Mr Fernando said Dilmah's annual sales in Australia had slipped to about million, from about million five years ago, with discounting rife in the tea segment as large companies pursued multi-country-of-origin tea sourcing, and private label brands made inroads.
Dilmah was steadfast in sourcing tea from its plantations in Sri Lanka and staying at the higher end of the market, although it was a tough category.
''The problem is the discounting culture has undermined a lot of this.''
Mr Fernando is angry at the huge profits being reported by global shipping companies, which he says shows ''price gouging'' because shipping disruptions have largely passed and the situation is improving.
''At a certain time there was a reason for it,'' he said. At the peak, during serious COVID-19 disruptions, a container was costing ,000, compared with 00 before the pandemic.
While there had been some decline in prices, shipping container costs were still between ,000 and ,000. ''It's just not justified,'' he said. ''It's a huge hit on the pricing of the product.''
While logistics is freeing up, there are still some frustrating logjams. Shipping containers from Colombo are taking between six and eight weeks to arrive in Australia, where previously it would be 21 days.
In the Australian market, Dilmah makes about 85 per cent of its sales from the retail sector, and 15 per cent from hotels, hospitality venues and the food service channel.
Supermarket chains Coles and Woolworths make up the lion's share of the retail segment, and independent supermarkets are also an important avenue to market.
Big wine companies around the world are all benefiting from a premiumisation trend, where drinkers are moving higher up the value chain and drinking higher-priced bottles.
The Original Article was taken from Financial Review Australia
Disclaimer Notice
These images are copyright protected and can only be used for Dilmah articles with due credit given.