Press release and images on Dilmah leads private sector engagement for Colombo Development Dialogues from Dilmah
Menu
Dilmah Food Service
Integrity & Ethics
Dilmah Tea Inspired
Leisure and Hospitality
Knowledge & Training
Online Shop
Dilmah leads private sector engagement for Colombo Development Dialogues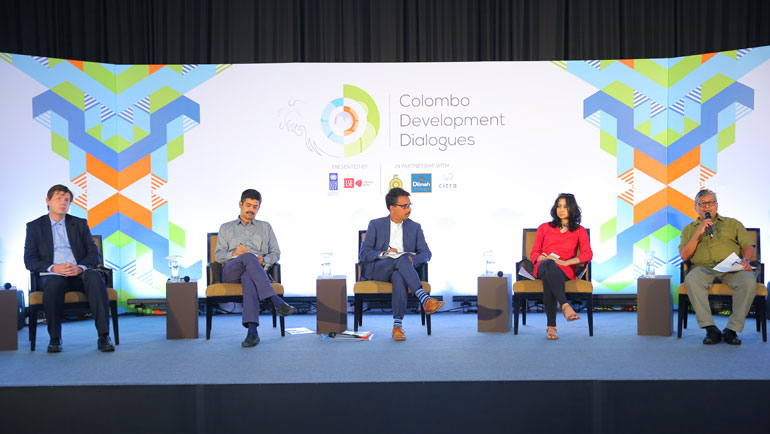 Mar 26, Colombo: The global refugee crisis has taken center stage as one of history's most devastating events; the world is experiencing the highest levels of displacement on record, with 68.5 million people around the world being forced to leave their homes.
In December 2018, Sri Lanka agreed to abide by the commitments stipulated in the recently adopted Global Compact on Refugees, which represents the will of the international community for strengthened cooperation and solidarity with refugees and host countries.
The Government of Sri Lanka does not grant any particular status to refugees and asylum-seekers, but provides asylum space until solutions are found.
The third Colombo Development Dialogue (CDD) will be a forum to discuss and share how all relevant stakeholders can work together, in terms of ensuring basic standards of living for asylum-seekers, while adhering to international commitments, and balancing the challenges refugee situations can introduce.
The Colombo Development Dialogues are convened by the United Nations Development Programme (UNDP), in partnership with the South Asia Centre of the London School of Economics and Political Science (LSE-SAC), and in collaboration with Dilmah Tea and the Faculty of Graduate Studies, University of Colombo. The event brings together a diverse group of development thinkers, influencers, practitioners, private sector organizations and policymakers, with a specific focus on Sri Lanka and the South Asian region.
Each Dialogue focuses on a key thematic area relevant to national development priorities, and generates a post-Dialogue Policy Working Paper that hopes to contribute to the national policy-making space in Sri Lanka. Dilmah Tea, as the key private sector partner, is jointly hosting the first series of Dialogues with UNDP. As a corporation with a proven commitment to conservation, social justice and sustainable development, Dilmah Tea leads the private sector engagement for the CDD.
Previous dialogues held in April and August 2018 were on 'Integrated Development Impact through Partnerships and Innovation' and 'Water Security and Climate Variability' respectively, with over 150 selected stakeholders relevant to the thematic areas, in attendance.
In addition to convening stakeholders, the Dialogue also hosts a 'MasterClass' for post graduate/research students interested in the thematic areas. The Masterclass provides selected students the opportunity to learn from visiting academics from the London School of Economics and Political Science and other experts. All students that participate in the Masterclass are encouraged to join and contribute to the Dialogues.
The third CDD will be held in April 2019 and focuses on 'Refugees, Asylum-seekers and the 2030 Agenda'. The Dialogue is an invitee only event but interested parties may contact the UNDP Sri Lanka office for further information on the outcomes of the Dialogue.
Please click here to View the Full Original Article.
Disclaimer Notice
These images are copyright protected and can only be used for Dilmah articles with due credit given.