Press release and images on Dilmah founder celebrates 71 years from Dilmah
Menu
Dilmah Food Service
Integrity & Ethics
Dilmah Tea Inspired
Leisure and Hospitality
Knowledge & Training
Online Shop
Dilmah founder celebrates 71 years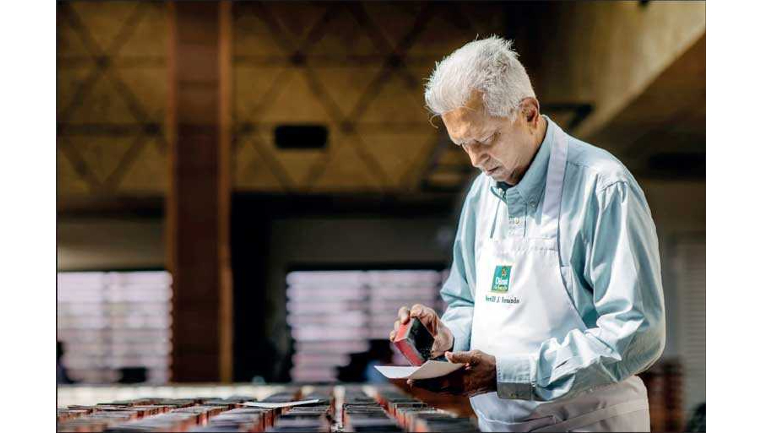 Founder of Dilmah Tea Merrill J. Fernando recently celebrated 71 years in the tea industry. He entered the tea trade in 1950. He was one of a batch of five local youth to be trained in the art of tea tasting, which was previously limited to British citizens.
A statement from the company notes; "Dilmah is, undeniably, the global face of Ceylon tea. The brand, with the image of its founder, has carried the message of the purity and authenticity of Ceylon tea to over a hundred countries in the world. However, it is not only in the promotion of the product that Fernando has made his contribution. Over the years he has lent his weight to many initiatives that have benefited the industry and Ceylon tea in its totality.
In the early years, he championed several initiatives which created facilitations and remedied inequalities that hampered the local exporter of value-added tea. The tea industry then represented a long value chain, stretching from the local plantation to the retail market overseas, designed for the benefit of the British, allied multinationals and their local associates. He was successful in interposing his authority on this tightly closed system, with a mixture of guile, confrontation and leverage of influence, for the benefit of the local entrepreneur."
This article was taken from the
Daily News
Disclaimer Notice
These images are copyright protected and can only be used for Dilmah articles with due credit given.