Press release and images on Dilmah dynasty serves up a unique brew at Wild Coast Tented Lodge in Sri Lanka from Dilmah
Menu
Dilmah Food Service
Integrity & Ethics
Dilmah Tea Inspired
Leisure and Hospitality
Knowledge & Training
Online Shop
Dilmah dynasty serves up a unique brew at Wild Coast Tented Lodge in Sri Lanka
An Article by Julietta Jameson published by Financial Review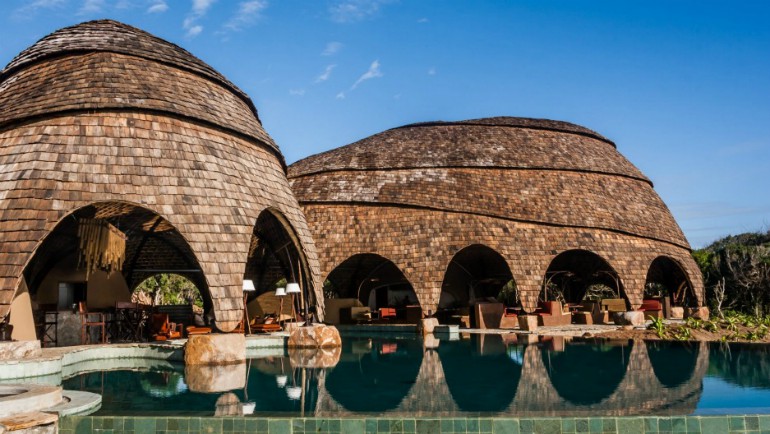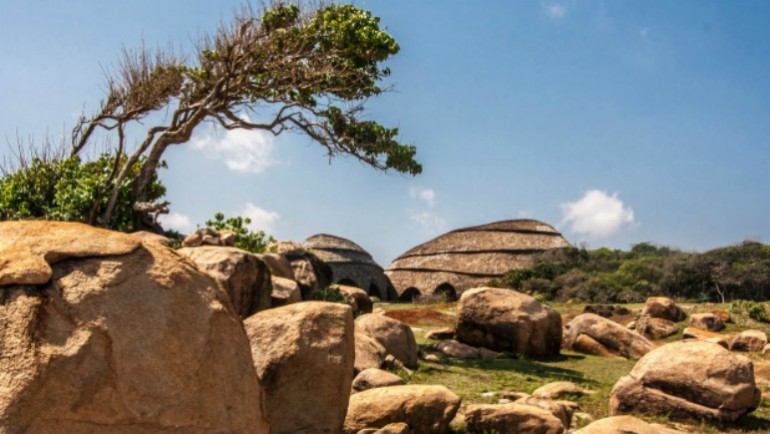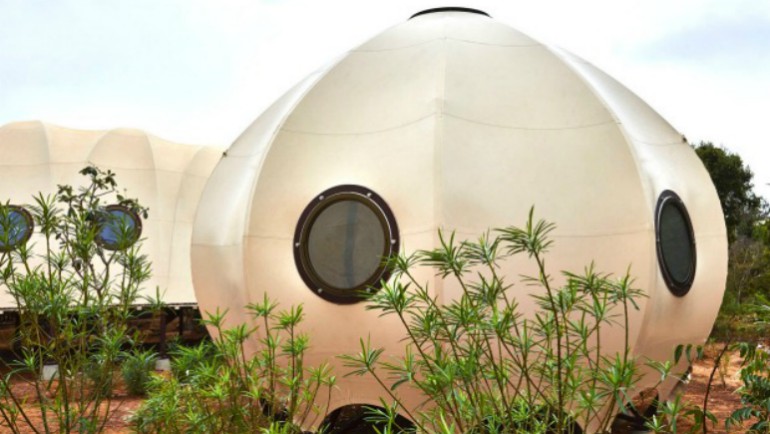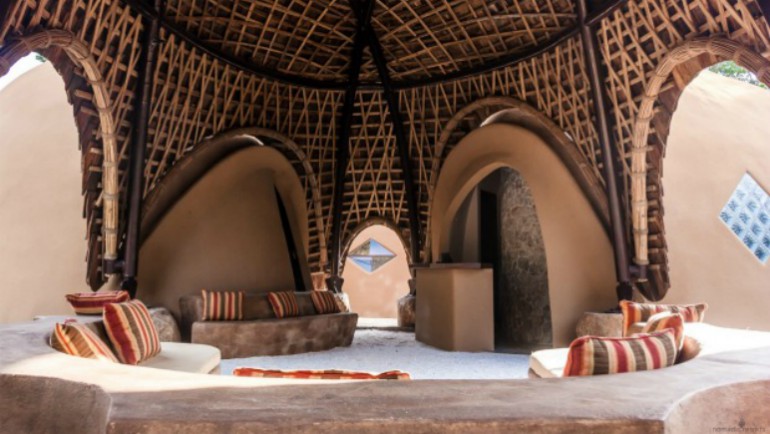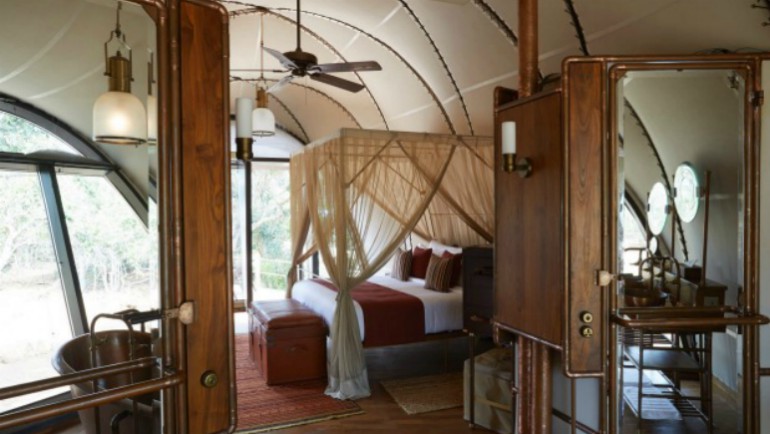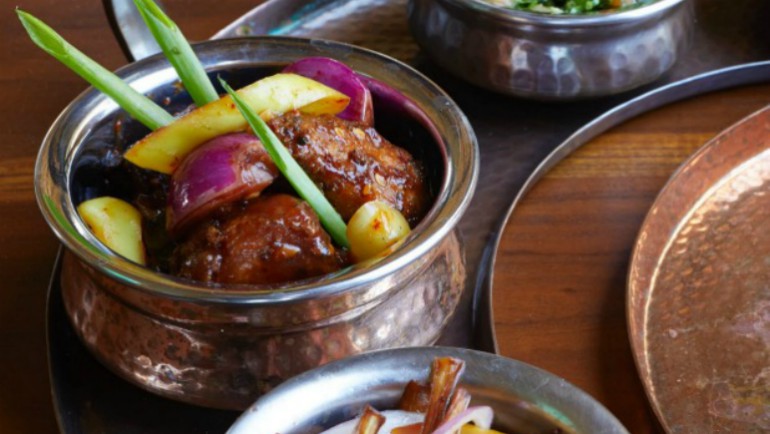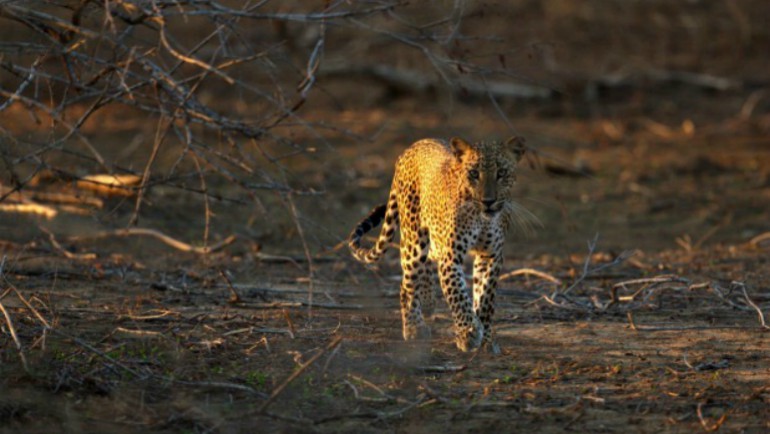 The domed restaurant at Wild Coast Tented Lodge is open to the elements on all sides and it is bucketing rain, as it has been for most of the afternoon and evening here on the edge of Yala National Park, on the south-east coast of Sri Lanka.
The only other people in a restaurant for dinner are an elderly English couple I have not met, so I call a cheery good evening. The Relais & Chateaux safari resort has been open just a couple of weeks, and there's only a handful of guests on the property.
"Our travel agent told us this was a five-star luxurious place, not some camp in the jungle," the woman unleashes. "We've been on plenty of safaris, you know, but here, we are right in the middle of the jungle, with little between us and the leopards."
I do my best to be kind and to appease her but given that the words "wild" and "tented" are in the name of the property, I am thinking they should probably find another travel agent. I am also thinking, in today's travel lexicon, luxury means different things to different people. Another thought: this lodge is not for everybody.
Resplendent Ceylon
But isn't that the case with the most extraordinary of places?
Wild Coast Tented Lodge
is the third resort developed by Resplendent Ceylon, a high-end accommodation company started in 2005 by the Fernando family of Dilmah Tea fame and fortune.
They do not do things by halves – styling Sri Lankan properties that sing to a location's hymn book, then go for soaring high notes of spectacular uniqueness.
Their first property was Ceylon Tea Trails, a recently expanded group of exquisite historical bungalows scattered around Castlereagh Lake in the undulating, emerald, tea-growing country of the Great Western Mountain Range. Their second was Cape Weligama, a glorious tropical resort on a high escarpment outside Galle with 180-degree Indian Ocean views.
Eco-conscious but edgy
Wild Coast, too, is site-appropriate, spectacular and unique. With architecture by Sri Lanka-based Nomadic Resort, known for eco-conscious, organically edgy structures, and interiors by Amsterdam-based furniture designer Bo Reudler, the property is a big design statement. And yes, indeed, it is very open to animal encounters – deliberately so. It sits in scrubby dunes between the wild Indian Ocean and Yala National Park, with no fences in between.
Even getting to the resort, I discover, is something of a wild adventure.
Reaching the nearest town, Tissamaharama, crowded with tourist hotels to cater for the hordes wanting to see what Yala has to offer, my driver and I are swarmed by the owners of a plethora of safari vehicles parked along the roadside. "Safari, madam! Safari, madam!" they call. We run the gauntlet and turn off the main drag, to a jungle-lined dirt road where monkeys swing in trees and, in front of us, a flapshell turtle crosses a track splodged with dung.
And then the arrival at Wild Coast – it's like something out of Jurassic Park. Smiling, khaki-clad staff greet me enthusiastically in the reception hall; an adobe dome surrounded by bush with arches leading to the open air and a huge monitor lizard casually strolling by on the crunchy stones underfoot.
Cocooned
I'm led through the property to my tent. It's a fair walk along meandering paths of more of that crunchy stone and past bush-shrouded "cocoon suites" – 28 in all, striking white pods with porthole windows that collectively look like an alien landing. They are grouped around watering holes, in the hope of attracting Yala's wild animals.
Finally, I reach mine. It's on the edge of the resort with a huge deck and private pool jutting into the dunes, beyond which is that unspoiled stretch of Indian Ocean beach. My escort explains the resort's impressive eco-credentials, including solar power, grey-water recycling system, a nifty non-motorised system to collect water from the suite's air conditioning and wildlife-monitoring protocols.
"Just out there is an elephant crossing. You should not go out there," my escort smiles. A frisson passes through me. "Just last night," she continues, "an elephant drank from the next door swimming pool."
Inside my suite, the mien is colonial expedition glam; there's a free-standing handmade copper bathtub, a four-poster bed, teak floors, canvas walls, touches of dark leather and repurposed metallic hardware. It's gorgeous.
Lurking wildlife
At dinner time I call for a security escort – yep, they advise you to not walk unescorted at night in case wildlife lurks – and, for the first time, catch the magnitude of the design of the main areas.
The bar, restaurant and welcome area are open-air structures with dome-shaped roofs formed by a woven bamboo net structure clad in reclaimed teak shingles. There are glimmering crystal installations here and there and the bar and restaurant, designed to mirror the boulders scattered across the beach, wrap around the resort's enormous free-form swimming pool.
With huge bends of thick bamboo holding it all up, stone underfoot (again), a beautiful chandelier made of an ocean-washed branch and atmospheric lighting, it's a theatrical experience – like The Island of Doctor Moreau without the creepiness. The restaurant and bar look out across the pool, lawn and on to the ocean. The soundtrack is crashing waves and chirruping critters.
The next morning is safari time and we are in our vehicle and away at 4.30am, even though the park doesn't open until six. This is because hundreds of safari vehicles – literally hundreds – converge on Yala, where traffic management is a work in progress. Even though we are quite near the park entrance, compared with most hotels, we are second in line.
Anticipation
As we wait in the darkness, and the line of vehicles grows, we chat. The only other two guests in the vehicle are the chief executive and chief financial officer of a large US banking concern who have had a lot of luck on safari, most recently in India with tigers. They're anticipating more. They were in Yala the day before and saw elephants but none of the elusive Sri Lankan leopards they came to see.
As the gates open, our knowledgeable guide, part of the expert expedition staff at Wild Coast, whisks us away from the throng to the quietest corners of Yala. And while we see stunning birds – with a peacock at every turn – more elephants, monkeys and plenty of deer, we see no leopards. We return for breakfast at 10am.
In the afternoon, rain threatens. Our guide informs the Americans that "leopards do not like to get their feet wet", so the likelihood of seeing them is slim. It's a likelihood the Americans are willing to go with. So we set off for a more remote part of the park. And it pours. It's beautiful out there and the low-end-of-the-food-chain creatures are relaxed and out in droves because they also know that leopards do not like to get their feet wet. But it's a dark, stormy, cold and somewhat disappointed trip back to the resort for us all. (That's the nature of safari: you pay your money, you take your chances.)
It's after we arrive back from this particular expedition that I meet the complaining couple. They quiz me about the drive. Was it safe? Was it hard work? Yes, it was safe, and, well, the safari vehicle isn't the easiest to get into or the most comfortable. I suggest they speak to the resort's staff about that.
Missed opportunity
The next morning I am checking out and have a transfer booked for 9am so I decide to give the game drive a miss.
"Oh madam, it's your transfer. They would have waited," one of the management team tells me later. "You really should have gone."
On entering the dining hall for breakfast, I find out why. Seated there are the complaining couple. Only they are no longer the complaining couple. They are the elated couple. They have just got back from the drive and, "We were first in the line! At 6.05am we saw a leopard! Sitting right on the track in front of us. He was grooming himself, then he just sauntered away. He was with us for 10 minutes!"
They saw sloth bears, elephants, the works. And for the slightly immobile woman, getting in the safari truck had not been a problem. The obliging resort staff had backed the high vehicle up to one of the little bridges crossing the pool so she could merely step into her seat.
In that moment, I am happy for them. Really, I am. Well, I am happy for the Americans who went as well. And I have learnt another truth. As sure as leopards do not like to get their feet wet, when a person is in a safari camp, that person should go on all safari drives possible.
Especially when that person is somewhere as magical and surprising as Wild Coast Tented Lodge on the edge of Yala National Park.
The writer travelled as a guest of Resplendent Ceylon and SriLankan Airlines.
NEED TO KNOW
Rates Bed and breakfast from $US384 a tent a night, twin share. All-inclusive from $US445 a person a night, twin share. This covers all meals, beverages and two game drives daily. Two-night minimum stay applies.
Note Yala National Park does close to safari drives for extended periods to allow regeneration.
For more see
resplendentceylon.com
and
yalasrilanka.lk
Disclaimer Notice
These images are copyright protected and can only be used for Dilmah articles with due credit given.