Press release and images on Coles, Dilmah and San Remo among winners at Product of the Year awards from Dilmah
Menu
Dilmah Food Service
Integrity & Ethics
Dilmah Tea Inspired
Leisure and Hospitality
Knowledge & Training
Online Shop
Coles, Dilmah and San Remo among winners at Product of the Year awards
Merrill J.Fernando, founder of tea brand Dilmah, was present on the night to accept the award for the Dilmah Infusions range.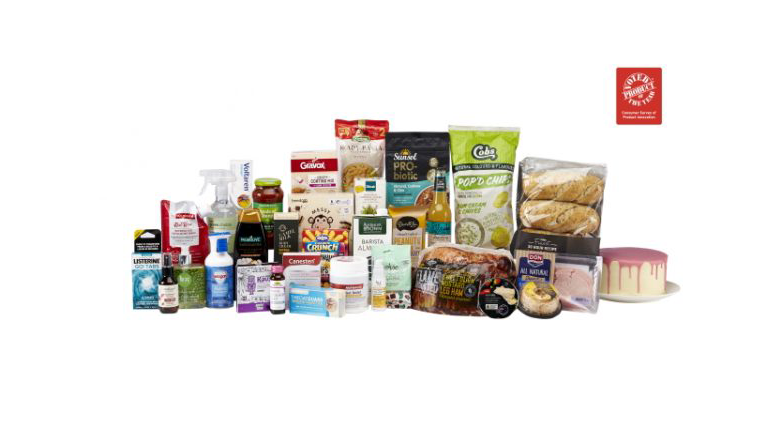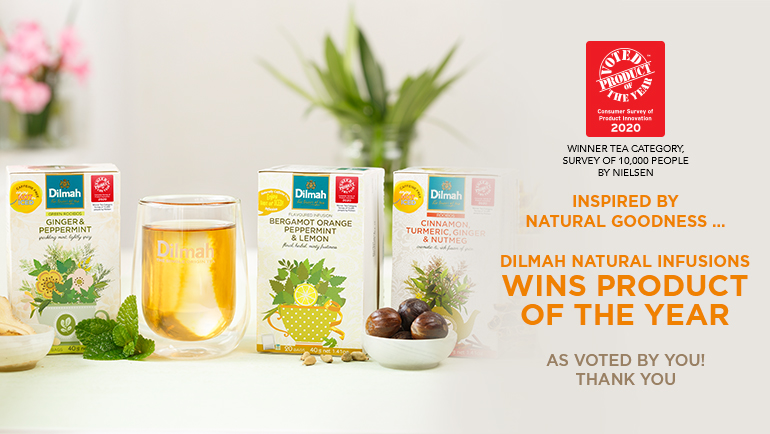 Coles, San Remo, Dilmah and Darrell Lea were among the winners at the 2020 Product of the Year Awards which was held in Sydney on Thursday night.
The consumer choice awards covers 35 categories of product innovation, with Castello Gravox, Sunsol, The Juice Brothers and Australia's Own among the newcomers.
Health was the big winner as 13 of the 35 category were taken by healthy snacks, food, oral care, digestive and gut health, or supplements.
Product of the Year director, Sarah Connelly, said that consumer demand is driving an increase in the availability of healthier alternatives in stores.
"We're also happy to see an increase in 'self-care' products as the importance placed on mental health and well being in society continues to escalate. Not only will these products improve consumer's quality of life, they are also becoming more affordable and accessible," Connelly said.
Supermarket giant Coles bagged five awards for its own brand range including Coles Drip Cake, Coles Crackling Ham, Coles Finest sourdough rolls by Laurent, Ash Brie and Coles Green Choice Bathroom Cleaner.
The retailer has big plans in the pipeline to expand its own brand range through a partnership with British retailer Sainsbury's announced this week.
Coles' private label products account for 30 per cent of supermarket sales with the retailer planning to increase that to 40 per cent of total sales over the coming years.
"Our vision is to be the most trusted retailer in Australia, and we're delighted to see customers have chosen a variety of different Coles products as best on shelf," Coles chief executive commercial and express Greg Davis said.
Australian pasta brand, San Remo, was awarded a Product of the Year award for the second time. It's 'Ready Pasta' range won the top product in the Pasta and Rice category.
"Being chosen by consumers as the 'Product of the Year 'for the second consecutive year is hugely rewarding for the team at San Remo. It's a massive recognition of our commitment to ensuring that every Australian family, regardless of their background, lifestyle or dietary requirements, can enjoy a quality pasta meal at home," Erik de Roos, chief marketing officer, San Remo, said.
Merrill J.Fernando, founder of tea brand Dilmah, was present on the night to accept the award for the Dilmah Infusions range.
"I first brought Dilmah to Australia in the 1980s as a tea grower with a dream of launching my own brand. Everyone told me it was impossible, but Australian tea drinkers appreciate the taste and goodness in my tea and gave me the break I needed," he said.
"I am humbled that 32 years later Australian consumers have once again recognised my commitment to quality, authenticity and a genuine purpose."
A panel of industry experts test the products nominated for quality, credibility and innovation before the final products are reviewed and voted for by 10,000 consumers.

This article originally published by https://insidefmcg.com.au/
Disclaimer Notice
These images are copyright protected and can only be used for Dilmah articles with due credit given.