Press release and images on Beverage should suit you to a tea, Dilmah boss tells Crown Perth from Dilmah
Menu
Dilmah Food Service
Integrity & Ethics
Dilmah Tea Inspired
Leisure and Hospitality
Knowledge & Training
Online Shop
Beverage should suit you to a tea, Dilmah boss tells Crown Perth
An article by carinastathis published in The Everything Adelaide Website.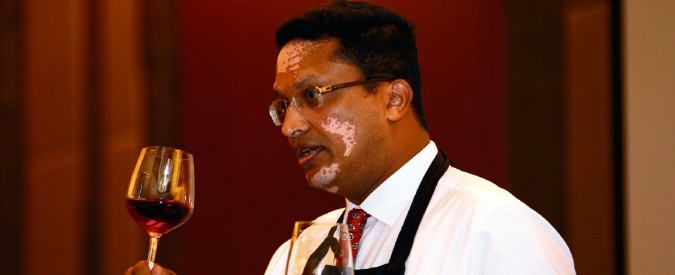 An article By Aaron Corlett published in the Southern Gazette.DILHAN C. Fernando believes the perfect cup of tea has an individual touch.
The son of Dilmah founder Merrill J. Fernando, his instructions for the best brew are self-admittedly a little complicated but he recommends people useherbs from their gardens.
"By adding ingredients such as herbs or lemongrass, you can personalise the tea and add your own signature to it," he said.
"It's about enjoying the luxury of tea and offering guests tea that matches their mood or what they have eaten, whether it's a steak or choc pie.
"The perfect tea needs to be fresh, it needs be pure in origin and you shouldn't use water with too much chlorine or calcium."
Mr Fernando is in Australia as part of Dilmah's School of Tea classes and stopped by Crown Perth on Tuesday.
"The class is about sharing a knowledge of tea and the history of it," he said.
"It was a chance to talk about the innovations of tea and how it can be used in cocktail mixes or paired with meals or with degustations.
"Tea is a relevant beverage because of its wellness, taste and peaceful factors."
Please click here to view the Article in Southern Gazette
Disclaimer Notice
These images are copyright protected and can only be used for Dilmah articles with due credit given.