Press release and images on BBC features the Dilmah Family at School of Tea from Dilmah
Menu
Dilmah Food Service
Integrity & Ethics
Dilmah Tea Inspired
Leisure and Hospitality
Knowledge & Training
Online Shop
BBC features the Dilmah Family at School of Tea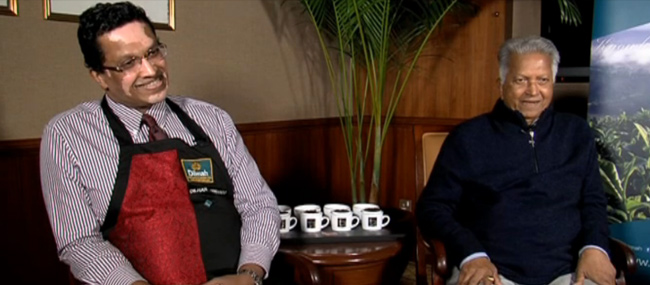 Merrill J. Fernando, Founder of Dilmah tea speaks to BBCIn China, tea is a medicinal remedy.

In India - no conversation is complete without it. And in the UK - it's the answer to everything.

Tea is a global industry is worth around bn, and competition is tough. The BBC's Asia Business Correspondent Karishma Vaswani spoke with Merrill J Fernando, founder of Sri Lanka's Dilmah Tea, to discover the secrets to their success.


Disclaimer Notice
These images are copyright protected and can only be used for Dilmah articles with due credit given.