Press release and images on Are you getting the most out of your afternoon tea? from Dilmah
Menu
Dilmah Food Service
Integrity & Ethics
Dilmah Tea Inspired
Leisure and Hospitality
Knowledge & Training
Online Shop
Are you getting the most out of your afternoon tea?
An article By Claudia Poposkipublished in The Food to Love Website.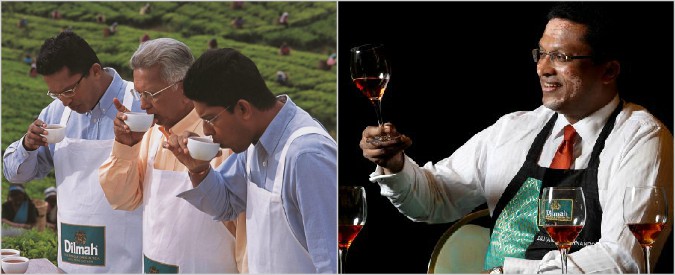 We sat down with tea expert, Dilhan Fernando, to find out how to best pair your favourite teas with any food - even burgers.





Tea isn't just a meal; it is an experience - especially when you're dining at a café, restaurant or are in a fancy high tea scenario.





And as specialty tea becomes more sought after, ensuring you get the proper experience is even more important. You wouldn't want that  cuppa to go to waste, after all.





While tea was historically brewed for medicinal purposes, it is now something we drink to enjoy. So, how do you get the most out of your cup of tea?





Our team here at Food To Love recently headed to the Dilmah School of Tea to chat to the company's director, Dilhan Fernando, on all things tea and food.





His first piece of advice? Take note that matching tea with food is a surprisingly complicated practice - you don't want to overpower the flavours of your food.





"Bringing it down to the core flavours, it would be a light, bright tea with a food that will have similar lightness," says Dilhan.





"So, for example, a tea with that lightness and brightness, like an English Afternoon, would go beautifully with light afternoon cakes, with poached fish, with salads with citrusier, lighter bodied foods."





A never-fail tea pairing, Dilhan says, is mint tea with chocolate fudge cake. For something more adventurous, skip the burgers and beer combo and serve up your classic beef sanger with a strong breakfast tea.





However, according to Dilhan, the most important thing is to always trust your tastebuds.





"Whilst complimentary pairs are lovely, contrasting pairs are sometimes absolutely spectacular," he said.





For instance, a green tea, especially a fruity green tea, contrasts with greasy meat or deep fried dishes. It is best paired with baked meat-based dishes.





At the end of the day, what is Dilhan's top advice?





"My advice is to be as adventurous as possible and to build a pairing around what specific foods and flavour pairings you might experience yourself."



Disclaimer Notice
These images are copyright protected and can only be used for Dilmah articles with due credit given.