Press release and images on An appeal by Dilmah Founder Merrill J. Fernando from Dilmah
Menu
Dilmah Food Service
Integrity & Ethics
Dilmah Tea Inspired
Leisure and Hospitality
Knowledge & Training
Online Shop
An appeal by Dilmah Founder Merrill J. Fernando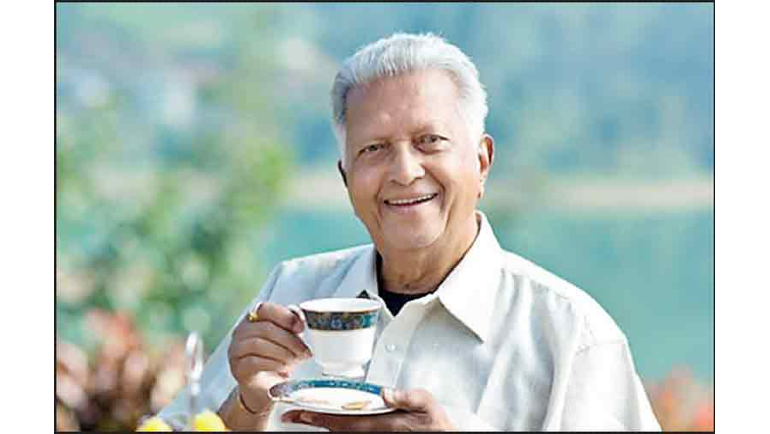 Driven by the firm and courageous reaction of the people of Sri Lanka, we have greater likelihood of our nation emerging from crisis. However, we are yet at a crossroads as the country faces critical economic, health and environmental challenges that need urgent attention. The people chose a Sri Lanka without ethnic, religious or political differences and their demand is for responsible leadership free of politics, focused solely on the future of their Sri Lanka.
The path we choose will define us as a nation and influence our future progress. Citizens – irrespective of class, creed, social or economic status – are in severe hardship. The many constructive protests have shown their citizens' despair but protests must not become civil unrest. That requires leadership and demands that leaders, with integrity, and love for Sri Lanka compromise their own political interests so that they do not compromise Sri Lanka's future.
Remember that we are a great nation with fortitude and have since independence overcome tremendous internal problems, demonstrating our spirit and resilience. I can share lessons I learned on my life's journey; when I started to build Dilmah, I had far more opposition than support, locally and internationally. I persevered with uncompromising focus on the purpose of what I was trying to achieve – not only to launch my brand of tea, but to overcome the colonial economic exploitation of tea.
With faith in God, the support of my team of Sri Lankans and our collective dedication, we were driven by a firm conviction in what we were trying to achieve and strengthened by its greater significance for our nation as the first Sri Lankan owned Ceylon Tea brand. We continue to fulfil the purpose that is at the heart of our business, and that is our greatest joy, because it impacts the lives of thousands of women, men and children every year.
Knowing that many are suffering, I appeal to our elected representatives to discard personal gain, egos and political differences and unite in addressing the urgent, short term economic and social priorities while also working towards the medium- and longer-term solutions we need to ensure that the cries of our people produce change for the better.
We have multiple challenges ahead of us and they are as fundamental to our lives as food, medicine and economic survival. We can face them together, but if we are divided they will overcome us. We must all heed the call for a united Sri Lanka, remembering that peace is a critical precursor for constructive engagement with the world, and better times for our people.
This article was originally published in the
Daily FT
Disclaimer Notice
These images are copyright protected and can only be used for Dilmah articles with due credit given.