Press release and images on A season of Health and Well-being. from Dilmah
Menu
Dilmah Food Service
Integrity & Ethics
Dilmah Tea Inspired
Leisure and Hospitality
Knowledge & Training
Online Shop
A season of Health and Well-being.
Dilmah Conservation presents Traditional Healing with a new Identity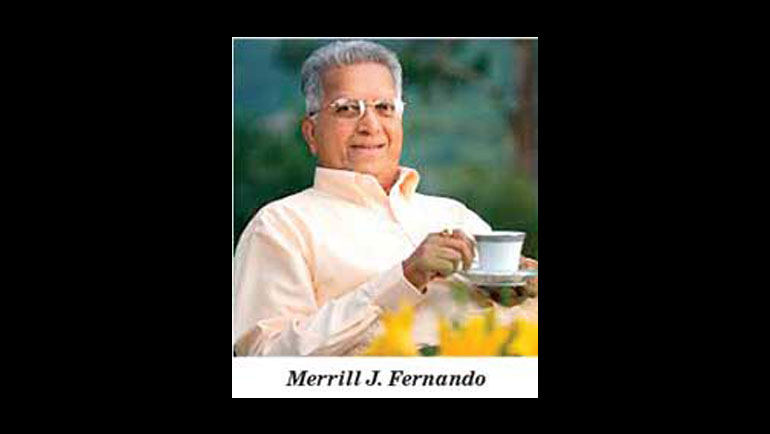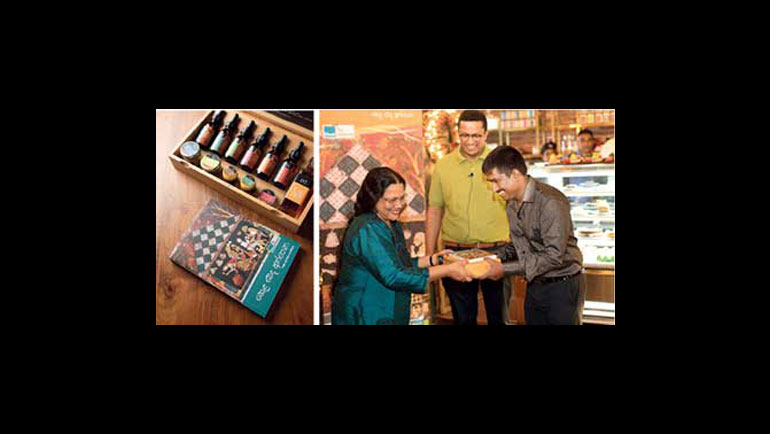 Dilmah Conservation rings into the festive season of Christmas with a promise of good health and well-being with the launch of the Traditional Sri Lankan First Aid Box and the publication Hela Veda Ath Potha (Handbook on Traditional Home Remedies) held at the Arcade Independence Square Dilmah t- Lounge last Thursday (Dec. 6).
The initiative which realizes the Founder, Merrill J. Fernando's resolve to carve a niche and unique identity for Sri Lanka's one-of-a-kind medicinal heritage, lends the expression "No Compromise on Tradition," a special significance as Dilmah continues its 30-year milestone in the industry.
Sri Lanka's long association with health and medical care is recorded in the Mahavamsa which credits King Devanampiyatissa with the construction of the World's first Ayurvedic hospital in 247 BC. It also mentions that in the 3rd century BC, King Pandukabhaya built a medical facility which would have been very much similar to the maternity wards of today.
While traditional forms of medicine like Ayurveda, Siddha and Unani, which originate in India and Arabia are known to people, the more indigenous, Hela Veda or Deshiya Chikitsa with its roots in Sri Lanka's centuries-old history is the least explored and known of these practices.
The Traditional Sri Lankan First Aid Box, produced by traditional medical practitioner Palitha S.G. Arachchige, is a novel interpretation of Sri Lanka's medicinal heritage. The box, conceptualized and supported by Dilmah Conservation combines centuries of sacred practices, indigenous wisdom, and goodness of nature to present a first aid box with ancient remedies for everyday common ailments, similar to the more familiar western first aid kits.
This along with the accompanying publication, Hela Veda Ath Potha, also authored by Palitha S.G. Arachchige, hopes to make this ancient wisdom readily available through simplified text which provides rich information on the preparation of on traditional home remedies, its scope of use, and their properties.
Dilmah CEO Dilhan Fernando said that the book will be shortly available in English and Tamil too. He hoped that the publication and first aid boxes will be marketed as close to cost as possible to make them widely affordable.
Dilmah founder in his introduction to the books says, "This initiative would be of immense significance in an era where the importance of health is felt and understood more strongly than before, especially for those who recognize the value of Sri Lankan Traditional Medicines, which were used by our predecessors as highly effective remedies."
The Hela Veda Ath Potha (Handbook on Traditional Home Remedies) along with the accompanying Traditional Sri Lankan First Aid Box is a continuation of Dilmah Conservation's commitment to revive Sri Lanka's rich cultural and traditional heritage. Startedin 2012 as a part of Dilmah Conservation's Heritage Conservation program, this initiative looks forward to sharing the countless benefits of the age-old remedies used and perfected by our predecessors while ensuring that this knowledge is available to today's generation and the future.
Please click here to View the Full Original Article.
Disclaimer Notice
These images are copyright protected and can only be used for Dilmah articles with due credit given.