Press release and images on A National Partnership With Businesses For Biodiversity from Dilmah
Menu
Dilmah Food Service
Integrity & Ethics
Dilmah Tea Inspired
Leisure and Hospitality
Knowledge & Training
Online Shop
A National Partnership With Businesses For Biodiversity
BIODIVERSITY in SRI LANKA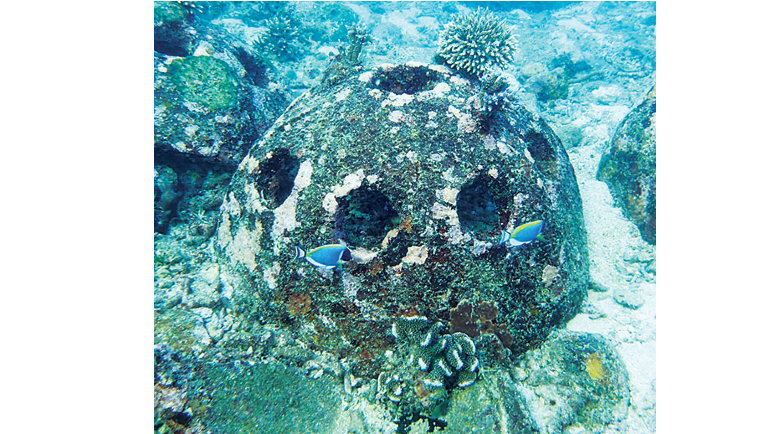 Safeguarding biodiversity is integral to sustainable development, competitiveness, economic growth and employment. Many of the services that biodiversity and ecosystems provide are currently severely threatened. In an attempt to address this issue, Biodiversity Sri Lanka (BSL) was initiated in August 2012 by the Ceylon Chamber of Commerce, IUCN – the International Union for Conservation of Nature and Dilmah Conservation. It was created to respond to a demand for the establishment of a facility where businesses can come together to share experiences and best practices, learn from their peers, and voice their needs and concerns, aiming to strengthen the link between the business sector and the conservation community. BSL aims to assist the private sector to make a paradigm shift in efforts to place true and realistic values on Sri Lanka's natural heritage.
Forging linkages
BSL is a member of the Global Partnership for Business and Biodiversity (GPBB) established under the Convention on Biological Diversity. For facilitating forums of dialogue with businesses, among Parties, Governments and other stakeholders, the Government of Sri Lanka has recognized BSL to play this role, as an independent, and autonomous platform. BSL has helped to establish National Business and Biodiversity Initiatives in Pakistan and Viet Nam. For increased collaboration between the state and the private sector, a Memorandum of Understanding (MoU) was signed with the Government of Sri Lanka (GoSL), through the Ministry of Environment, to use combined advantages for enhancing biodiversity conservation and sustainable development in the country.
Members and priority benefits
The membership of BSL is open to Sri Lanka-based businesses ranging from national to multinational companies, as well as small and medium enterprises. Currently, 40 leading corporates – all with high standards of environmental custodianship have backed BSL by becoming its invited Patron Members. BSL has also 38 General Members and its SME Members are growing. The United Nations Development Programme, the German Development Co-operation (GIZ) and the International Water Management Institute (IWMI) are Associate Members.
Membership benefits include access to a comprehensive technical database carrying information on expertise available in conservation related fields, priority seating in events hosted by the BSL Academy in which best practices are disseminated, use of an Online Project Bank setting out project ideas and recognition to resource efficiency pledges, A Biodiversity Projects Ranking Scheme awards Star Ranks and exclusive use of a dedicated logo aiding companies to improve the design and implementation of biodiversity conservation-related projects. An online repository www.lifecommitment.lk, maintains information on private sector contributions towards multiple national and international biodiversity commitments, assessing also hitherto unavailable financial investments made towards these initiatives over a determined period.
Awarding genuine efforts towards biodiversity conservation
In recognition of the positive work being carried out by companies, the ACCA and BSL collaborated in offering a joint award for excellence in environmental/biodiversity project implementation. Recognizing its relevance to current needs of the current job market, BSL provides technical assistance to the Department of Zoology and Environment Sciences, University of Colombo in the Honours Degree in Business & Environment, connecting the students and enabling industrial placements with eminent partners representing leading corporate entities in Sri Lanka.
Encouraging Public-private-community partnerships
Working with its members on public private community partnerships has been an integral part of BSL's work. Joining hands with the Forest Department, IUCN Sri Lanka, and Patron Member – HSBC, BSL worked to conserve the Puwakpitiya Oya, to serve as a replicable model for mini watershed conservation and management. Through a science-driven, community-centric approach, the initiative resulted in substantial improvements in ecological functions, and improved living standards. Methodology, results, and best practices are documented for use in longer-term planning and learning. Together with contributions to SDGs and to national biodiversity priorities.
Tools for restoration
BSL''s flagship project "LIFE" carried out in partnership with the Forest Department, IUCN Sri Lanka and eleven member companies, has developed a forest restoration plan for a degraded block within the Kanneliya Forest Reserve, restoring connectivity using scientific principles. Enhancement of habitat quality, species diversity and increased biodiversity and ecosystem services are monitored. As a first for Sri Lanka, working with experts both locally and internationally, a Biodiversity Credit Accrual System is being designed with the objective of assigning a unit value for enhanced biodiversity and ecosystem services, in par with international requirements and standards. The aim of the project is to support the development of policies and tools to utilize accrued credits sustainably.
Tackling the plastic menace
According to the Marine Environment Protection Authority of Sri Lanka, the country dumps 1 billion pounds of plastic and polythene a year and 4 million polythene bags alone each day. BSL together with the Ceylon Chamber of Commerce developed an Extended Producer Responsibility (EPR) Roadmap to minimize plastic loadings into the coastal and marine environment. Building the capacity of stakeholders, to accelerate plastic waste management, using a participatory approach was an integral part of this initiative. To maximize sustainable utilization of our beaches, BSL's Life to our Beaches campaign takes measures to keep our beaches clean and free of hazards allowing for public movement and recreation.
Publications
For showcasing hidden best practices in environmental conservation, initiated by the plantations and tourism sectors, two BSL publications enhance awareness and provides learning opportunities to others in the industry, on the benefits and value of engaging in environmental conservation efforts and in the enhancement of biodiversity. These are available for sale in leading bookshops.
Biodiversity Sri Lanka aims to assist the private sector to make a paradigm shift in efforts to place true and realistic values on Sri Lanka's natural heritage, setting and then reaching new ambitious targets to value and conserve the fundamental riches of the life support systems and the wildlife and people that depend upon them.
A Board of Directors consisting of a permanent representative each from the three Initiating Partners and two representatives each from the Patron and General Members, together directs the activities of BSL. The board consist of Dilhan C. Fernando, Board Chair, Representative- Initiating Partner, Trustee, Dilmah Conservation Mr. Chandrarathne Vithanage, Representative – Initiating Partner, Senior Assistant Secretary General Ceylon Chamber of Commerce. Dr. Ananda Mallawatantri, Representative – Initiating Partner, Country Representative, International Union for Conservation of Nature. Mr. Mahesh Nanayakkara, Representative – Patron Members, Chief Executive Officer, Citizens' Development Business Finance PLC. Mr. Nandana Ekanayake, Representative Patron Members, Chairman, Siam. Mr. Shahid Mohomed Sangani, Representative, General Members – Director – Dynawash Ltd. Mr. Subramaniam Eassuwaren, Representative General Members – Deputy Chairman, Eswaran Brothers, Exports (Pvt.) Ltd. Mr. Anura Dissanayake, Expert in Business, Sustainability and the Environment / Secretary, Ministry of Irrigation and Former Secretary Ministry of Mahaweli Development and Environment. Mr. Prema Cooray, Chief Executive Officer, Chairman, Rainforest Ecolodge (Pvt.) Ltd.
This article was taken from
The Island
This article was also published in the
Daily FT
Disclaimer Notice
These images are copyright protected and can only be used for Dilmah articles with due credit given.