Press release and images on "Forget about scones and cucumber sandwiches": Dilmah CEO talks pushing the boundaries of tea innovation from Dilmah
Menu
Dilmah Food Service
Integrity & Ethics
Dilmah Tea Inspired
Leisure and Hospitality
Knowledge & Training
Online Shop
"Forget about scones and cucumber sandwiches": Dilmah CEO talks pushing the boundaries of tea innovation
Sri Lankan family-owned tea company Dilmah, has been in Australia since the 1980s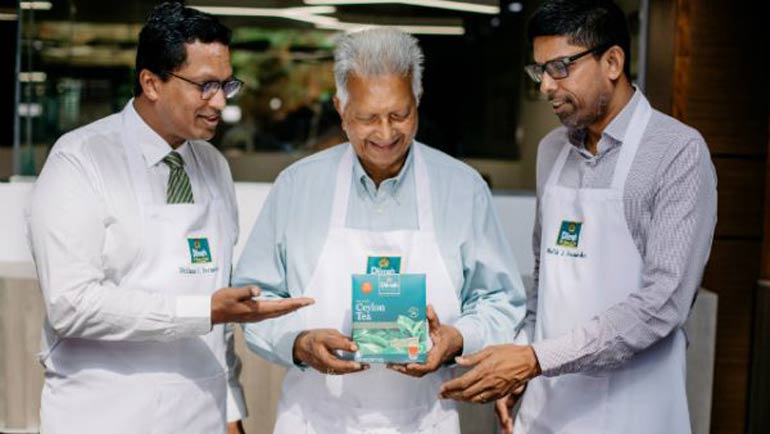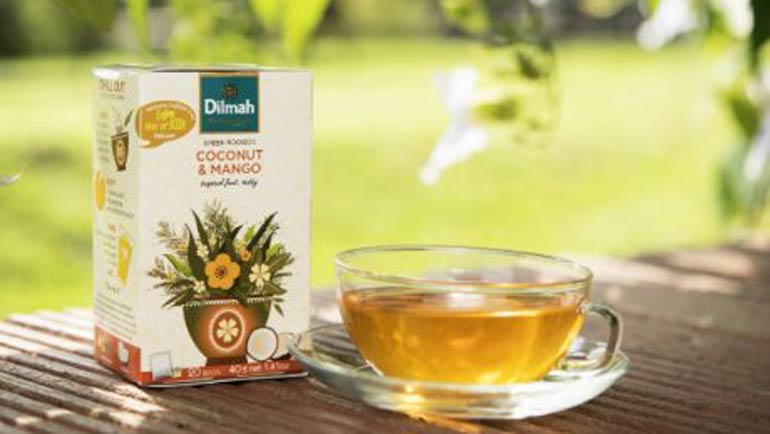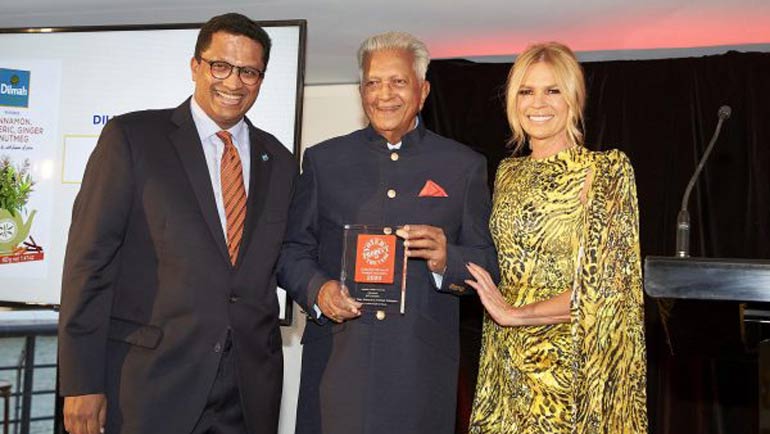 Sri Lankan family-owned tea company Dilmah, has been in Australia since the 1980s, when founder Merrill J. Fernando, pursued an 'impossible' dream of launching his own tea brand.
Merrill pioneered the concept of Single Origin at the ripe age of 58, and 32 years later Dilmah is the only family-owned producer or business in the top 10 tea companies globally.
Merrill is considered the world's most experienced tea maker and has passed on his knowledge and experience to the next generation, through his sons Dilhan and Malik, who inspired the iconic Dilmah name.
Dilhan, the chief executive of the tea business, sat down with Inside FMCG when visiting Sydney recently to collect a Product of the Year award for the Dilmah Infusions range.
He shared the importance of championing quality, authenticity and variety in tea and why product innovation doesn't need to be radical.
"When [my father] started up of course it was a very different time, Dilhan said. It was shortly after Sri Lanka had gained political independence, but a form of economic colonialism still existed.
"For my father I think the basis of why he started Dilmah, which resonates very deeply across the business today, is the fact that he saw the inequality in a system, where we put our heart and soul into producing a herb that is then taken, traded and mixed.
"This was the pain that my father felt but also it was very clear that with that exploitative relationship between the selling markets, and the producer, ultimately, you found an industry that was unable to sustain itself.
"Whether you look at it, environmentally or from a humanitarian perspective, every industry, ultimately depends on a fair price you see that occurring all around Australia, and every industry depends on a fair price to be able to sustain itself, whether it is against deforestation or climate change.
Dilhan and his brother Malik grew up surrounded by tea, as their father struggled for nearly 40 years to establish himself in the industry.
"I think for us, an uncompromising commitment on the quality and integrity of our brand is what has taken us through," Dilhan said.
As the business expanded to new markets and they travelled the world, they encountered different trends, some of which threatened to disrupt how the business operated. Most notably, in Australia, where everyday low price was touted as the only option in supermarket retail.
"Fifteen to 20 years ago I used to come here and everybody was like, you've got to drop your price. And we said, 'Look, we can't, because if we do that, we have to cut the quality of our product, which is failing the integrity that we have with our customers'.
"We were told, everybody else is doing it, you need to do it, otherwise, sorry you're out. And invariably in several countries, we took the option and said 'Yeah, we're out'. Here we went through probably the toughest time that we have experienced anywhere in the world because the industry went through this process."
Dilhan said consumers were never the problem and believes that it is the responsibility of industry to educate the consumer.
"When you walk into any store environment, you will see that tea is discounted like never before. It's a culture that I can't say is particular to Australia, it's a global phenomenon, that maybe began in the US, and which, really terribly, came across the rest of the world."
Industry's failure to innovate
He believes that part of the problem is that the industry has failed to innovate in the same way that coffee has, and tea is still reserved for the same occasions that it has been for centuries. Since 2000, Dilmah has been working with chefs and beverage mixologists on a tea gastronomy program.
"Tea is perceived as something that you have at home, but the reason is because the industry has failed to deliver the level of innovation and excitement that is needed.
"Forget about the scones and cucumber sandwiches, that's an 18th century tradition and it's still offered in many properties as part of an afternoon tea. That's ridiculous. That's the biggest failure that the industry has had, because the so called innovation in the guest experience has been completely lacking."
For Dilmah, the key to its success has been sticking to its founding commitments.
"Maintain purity of origin is important, because every tea is crafted by a combination of the sunshine, the quality of light, the wind and moisture and so on. So when you take that and then mix it, you compromise the influence of nature and the taste that people expect."
In terms of innovation, Dilhan said the Dilmah approach is about innovating with elements of the growing process, rather than completely changing the base product.
"We talk about innovation, but the innovation we talk about is linked to taste innovation, so it's fundamentally different. The thing is you need to really understand your product to offer real value, and in the case of tea it takes 15 to 20 years."
"If you look at ready to drinks in tea, most of what you see is highly sugared. Is that particular product good for you? In most cases, the answer is no. So, we reinvented it, we designed an RTD that is based on a hand picked leaf, where we extract in 24 hours so again it means innovation in a genuine level."
Automation not quite there yet
Automated units are gaining in popularity but they pick up all parts of the plant including the stems, woody parts, branches and insects, Dilhan explained.
"Quality in tea begins with the leaf. And that's why we remain old fashioned in terms of picking. Only the human eye and the human hand can differentiate between the bud and two leaves and the older, the more bitter leaves and so on," Dilhan said.
Currently Dilmah is incorporating semi automated collection units and is working on multiple different innovations with a view to harness the technology and use it in a way that best benefits the business without compromising the quality.
"We're doing work studies to try to figure out how we can optimize the time of the tea picker to help them to be more efficient. We're also doing a lot of trials with drones. I would say that fast forward 20 years we will see tea being picked by drones, because by that time the technology will be such that they will be able to visualize the two leaves and bud. I would say that probably will happen in less than five years. We're very close to some sort of breakthrough."
Championing the hero ingredient
For the Dilmah Infusions range, which was awarded Product of the Year in Sydney last week, Dilhan said it's about innovation that honours the base product.
"When you look at the infusion segment globally, you have packs with beautiful names and a lot of flavour, but actually, when you look at what the wellness aspects of those products, they don't exist because they're driven by flavour.
"In our case we went back to the fields and said, 'Okay let's work with some artisans and let's build compositions that are inspired by Ayurveda, a 6000-year old tradition of natural healing that we have in Sri Lanka."
By working with two Ayurveda physicians, they formulated several variations, incorporating ingredients such as cinnamon, pepper, turmeric to deliver positive human health benefits as opposed to using a token amount that doesn't really make a difference to the product or consumer.
Beyond maintaining quality and integrity, Dilhan said design is a really important element in business.
"Make sure that you honor the integrity, by using design that's appropriate and quality that reflects whatever you're claiming, so that it's not a short dream of a consumer that you're fulfilling but a long term need and something that that's genuinely beneficial."
Please click here to view the original article
Disclaimer Notice
These images are copyright protected and can only be used for Dilmah articles with due credit given.