Sustainable Lifestyle Series: How to Smart Your Cart
Menu
Dilmah Food Service
Integrity & Ethics
Dilmah Tea Inspired
Leisure and Hospitality
Knowledge & Training
Online Shop
Sustainable Lifestyle Series: How to Smart Your Cart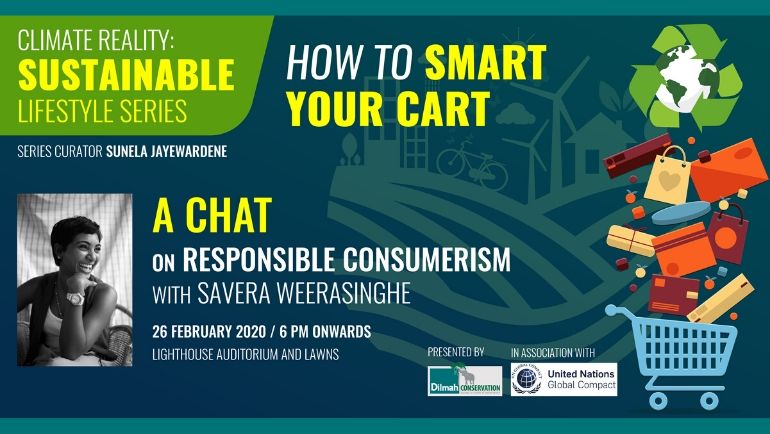 The Lighthouse Auditorium & Lawns
Register to save your seat:
http://bit.ly/smart-ur-cart
The second installment of Dilmah Conservation's Sustainable Lifestyle Series will transport you to the familiar aisles of a supermarket, a massive global marketplace with a wide array of goods and services.
Consumers wield a substantial amount of influence by choosing certain products, sometimes called "voting with your wallet." Our choices have far-reaching consequences for the earth and our society. Does sustainable packaging matter to you? Can you see beyond the greenwashing? Do you care where your produce came from? Did you read the fine print?
Savera Weerasinghe will moderate a panel to create an interactive dialogue to help the everyday conscientious consumer make informed and ethical choices.
Disclaimer Notice
These images are copyright protected and can only be used for Dilmah articles with due credit given.