It's Another Virtual Global Tea Party!
Menu
Dilmah Food Service
Integrity & Ethics
Dilmah Tea Inspired
Leisure and Hospitality
Knowledge & Training
Online Shop
It's Another Virtual Global Tea Party!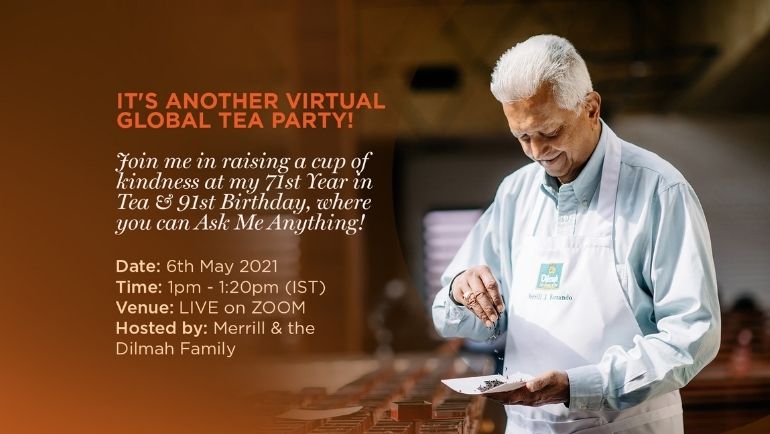 You are invited to Dilmah Founder, Merrill J. Fernando's 71st year in tea and 91st birthday celebrations – a virtual Global Tea Party! Meet the Teamaker who makes Dilmah Tea, along with his sons, and ask him anything! This 20-minute webinar will be full of family fun and a personal Q&A session where you can get answers to the questions you've always wanted to ask the World's Most Experienced Teamaker.
RSVP

HERE!
Disclaimer Notice
These images are copyright protected and can only be used for Dilmah articles with due credit given.