CRAFTING A 21st CENTURY LUXURY TEA EXPERIENCE (Jeddah)
Menu
Dilmah Food Service
Integrity & Ethics
Dilmah Tea Inspired
Leisure and Hospitality
Knowledge & Training
Online Shop
CRAFTING A 21st CENTURY LUXURY TEA EXPERIENCE (Jeddah)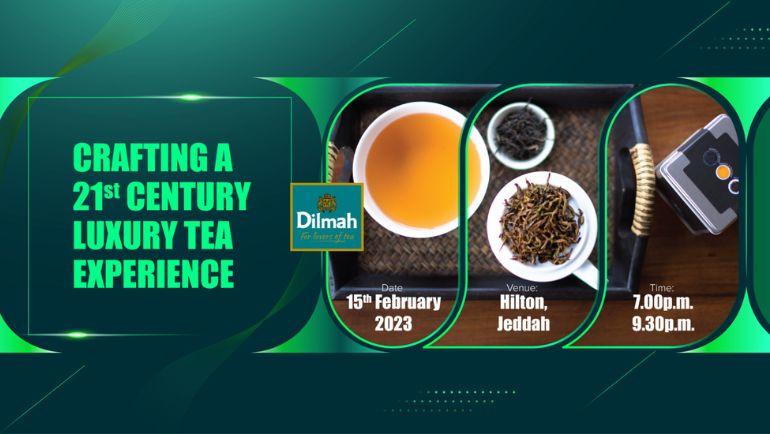 Appreciating nature's most wondrous herb. Tea Grower & Dilmah CEO, Dilhan C. Fernando imparts knowledge and expertise on how hoteliers, chefs, and mixologists could craft memorable guest experiences with Tea Mixology and Tea & Food Pairings.
Date: 15th February 2023
Venue: Hilton, Jeddah
Time: 7p.m. – 9.30p.m.
followed by canapés & refreshments
** INVITES ONLY
Disclaimer Notice
These images are copyright protected and can only be used for Dilmah articles with due credit given.