Youth in Responsible Conservation - Workshop 02
Menu
Dilmah Food Service
Integrity & Ethics
Dilmah Tea Inspired
Leisure and Hospitality
Knowledge & Training
Online Shop
Youth in Responsible Conservation - Workshop 02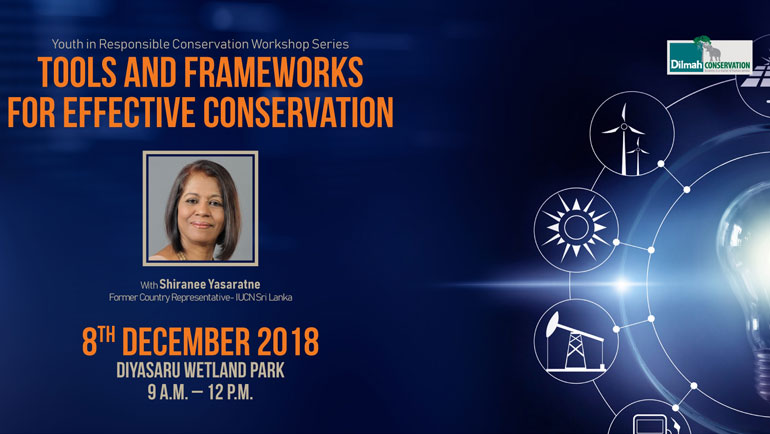 Learn how to run conservation projects at our next Youth in Responsible Conservation workshop.
Ms.
Shiranee Yasaratne, an expert in natural resource management and sustainability, will cover methodical and responsible project execution, monitoring, and evaluation techniques that can increase the impact of your conservation projects.
Follow the link to register:
https://goo.gl/forms/Kf6LslpAUcTexb0v1
Entrance Fee – Rs. 100/=
Call the Dilmah Conservation Team on 011 4822490 for more information.
Disclaimer Notice
These images are copyright protected and can only be used for Dilmah articles with due credit given.