The Story Behind Your Cup of Tea - Episode 02
Menu
Dilmah Food Service
Integrity & Ethics
Dilmah Tea Inspired
Leisure and Hospitality
Knowledge & Training
Online Shop
The Story Behind Your Cup of Tea - Episode 02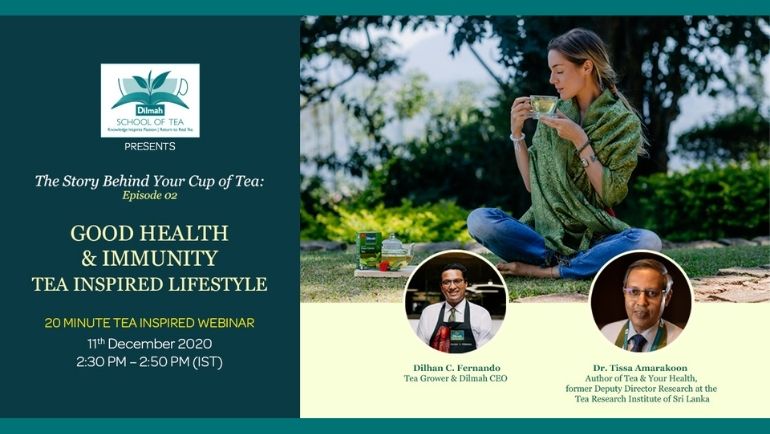 The Story Behind Your Cup of Tea - Episode 02: Good Health & Immunity – Tea Inspired Lifestyle.
Are you brewing a healthy lifestyle? Tea presents one of the most enjoyable ways to stay healthy, as theanine and polyphenols found in tea can boost your immunity - though not surprising as tea was first discovered as a medicine 5000 years ago! Whether it's green tea, black tea, oolong tea or white tea, your cuppa is great for you! Join our experts to learn how healthy your cup of tea really is.
Click Here

to Register here.
Disclaimer Notice
These images are copyright protected and can only be used for Dilmah articles with due credit given.