Teas Around the Clock - Brews for Every Mood & Occasion
Menu
Dilmah Food Service
Integrity & Ethics
Dilmah Tea Inspired
Leisure and Hospitality
Knowledge & Training
Online Shop
Teas Around the Clock - Brews for Every Mood & Occasion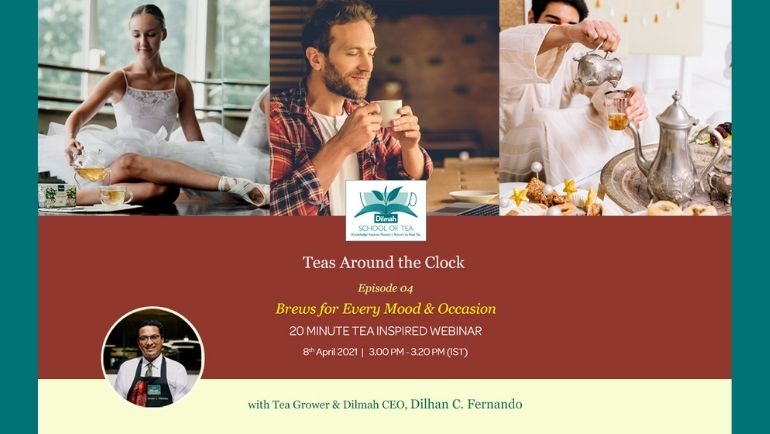 Ever wondered if there's an ideal time for a cup of tea? We have discovered that you can enjoy tea whenever - as a post-workout brew, at festivities or even as a mood-enhancer! Explore these options and more with Tea Grower and Dilmah CEO, Dilhan C. Fernando; discover the right tea for every mood in this 20-minute webinar.
Enter a whole new dimension of taste with superfood-detox brews, plant-based indulgence and more, when you register here:
Register NOW!!
Disclaimer Notice
These images are copyright protected and can only be used for Dilmah articles with due credit given.