Tea Mixology 101 - Fabulous Homemade Iced Teas & Tea Cocktails
Menu
Dilmah Food Service
Integrity & Ethics
Dilmah Tea Inspired
Leisure and Hospitality
Knowledge & Training
Online Shop
Tea Mixology 101 - Fabulous Homemade Iced Teas & Tea Cocktails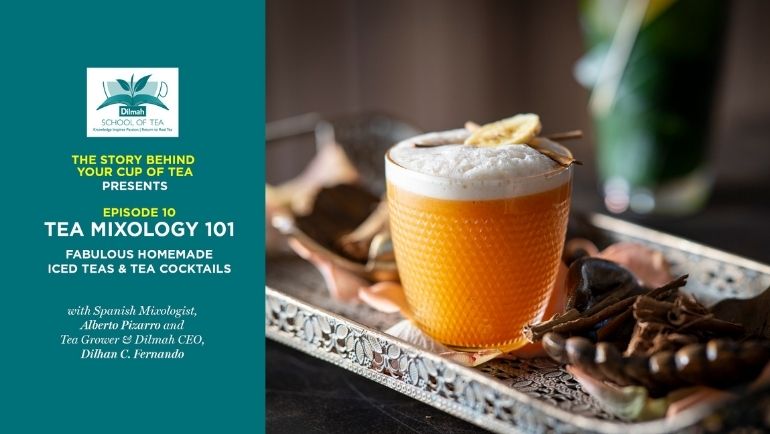 It's brewed, it's shaken and it's tea... This October get ready to level-up with iced teas and tea in cocktails; from a Vegan Mojito recipe, to a tea inspired Cosmopolitan and more.
Turn on the kettle and grab a cocktail shaker, join a Tea Grower and a Mixologist as they explore how to artfully combine tea into recipes while honouring the true taste of tea in mixology!
Sign up Here!
Disclaimer Notice
These images are copyright protected and can only be used for Dilmah articles with due credit given.