Tea Inspired Trends for the Decade
Menu
Dilmah Food Service
Integrity & Ethics
Dilmah Tea Inspired
Leisure and Hospitality
Knowledge & Training
Online Shop
Tea Inspired Trends for the Decade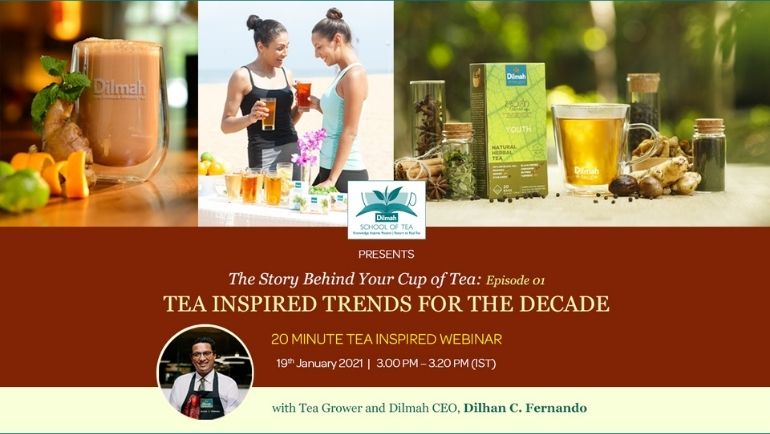 Join us for tea inspired insights into Health & Wellness, Sustainability, Taste Adventure, Natural Ayurvedic Medicinal Infusions, Tea Inspired Gifts, Green Teas, Decaf Teas, Iced Teas and more tea inspired trends. The first webinar for 2021 in the 'Story Behind Your Cup of Tea' series: Tea Inspired Trends for the Decade, will go live on 19th Jan, from 3.00 pm to 3.20 pm (IST). Stay for the Q&A to have your questions answered in real-time!
Register Here!
Complete 3 episodes in this webinar series and earn professional, digitised badges accredited by WorldChefs; a global body with 96 official chefs associations that represent over 10 million professional chefs worldwide.
Disclaimer Notice
These images are copyright protected and can only be used for Dilmah articles with due credit given.