Take 21: Epic ways to enjoy Premium Ceylon tea
Menu
Dilmah Food Service
Integrity & Ethics
Dilmah Tea Inspired
Leisure and Hospitality
Knowledge & Training
Online Shop
Take 21: Epic ways to enjoy Premium Ceylon tea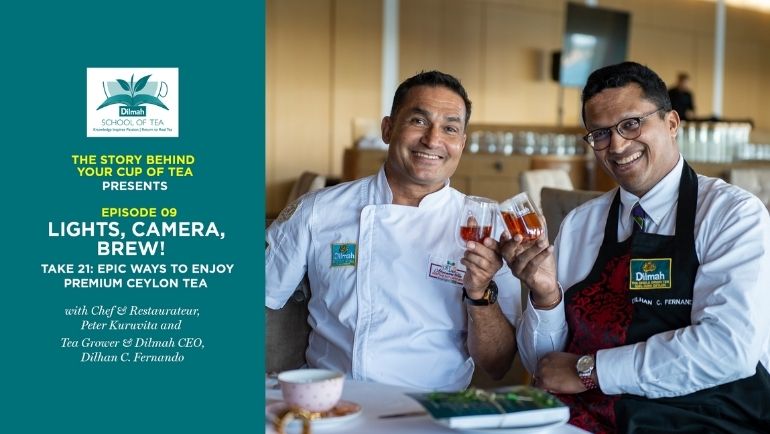 Go behind the scenes and watch how just one pack of Premium Ceylon Tea can be enjoyed in 21 different ways with a Tea Grower and a Chef! Join our tea inspired duo to witness tea inspiration from simple pairings with food, to sophisticated pairings with spirits - and nineteen other innovative tea inspired experiences that you can try at home!
Pick the brain behind Dilmah's revolutionary tea inspired global competitions, such as The Dilmah Real High Tea Challenge, with Dilhan C. Fernando, and explore more on tea and food with Peter Kuruvita by asking your questions LIVE!
Register here: Episode 9 : Take 21: EPIC WAYS TO ENJOY PREMIUM CEYLON TEA
Disclaimer Notice
These images are copyright protected and can only be used for Dilmah articles with due credit given.