Sustainable Lifestyle Series: How to Live Smart
Menu
Dilmah Food Service
Integrity & Ethics
Dilmah Tea Inspired
Leisure and Hospitality
Knowledge & Training
Online Shop
Sustainable Lifestyle Series: How to Live Smart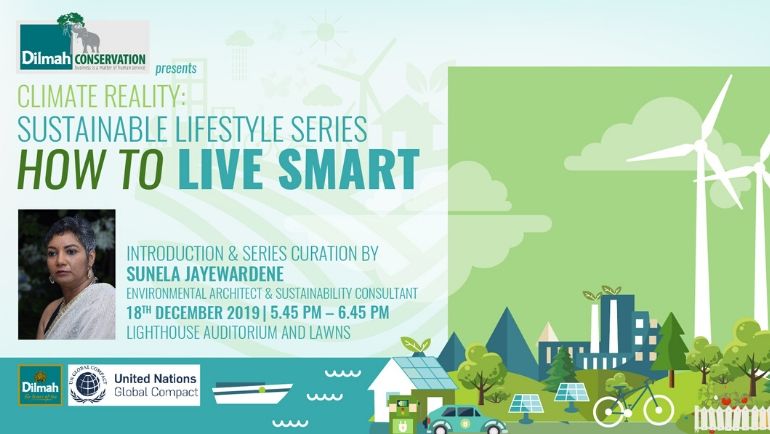 The Lighthouse Auditorium & Lawns
Dilmah Conservation will launch a brand-new series of interactive workshops 'Sustainable Lifestyle' as part of the Climate Reality Initiative on the 18th of December 2019. Curated by Sri Lanka's leading environmental architect Sunela Jayawardene, this series of workshops will guide the everyday citizen on building a sustainable quality of life through a series of interactive lectures and workshops ranging from responsible shopping to harvesting from beautiful yet edible garden spaces!
Please follow the link to register:
http://bit.ly/howtolivesmart
Sunela Jayawardene will conceptualize the series with a lecture titled 'How to Live Smart' followed by an interactive dialogue to introduce the series line up of themes, lectures and workshops.
Disclaimer Notice
These images are copyright protected and can only be used for Dilmah articles with due credit given.