Sri Lankan children need your help!
Menu
Dilmah Food Service
Integrity & Ethics
Dilmah Tea Inspired
Leisure and Hospitality
Knowledge & Training
Online Shop
Sri Lankan children need your help!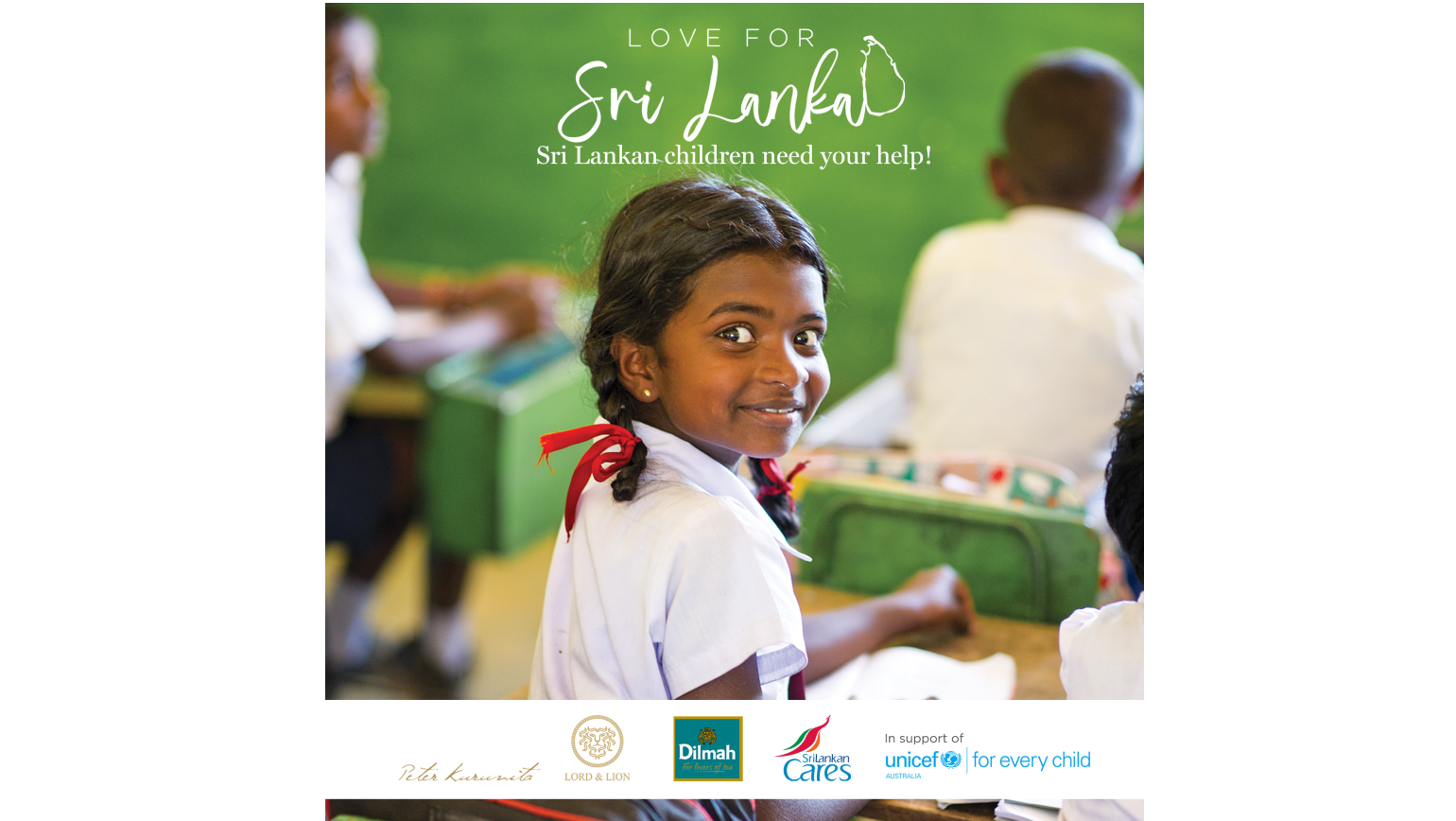 Sri Lankan children need your help! Children are at the heart of the crisis in Sri Lanka. Families are struggling to find enough food and children are missing out on school with ongoing food, medicine and fuel shortages impacting the most vulnerable children and families. With worsening conditions in the face of the severe economic crisis, 2.3 million Sri Lankan children are in urgent need of humanitarian assistance in the fields of nutrition, healthcare, clean drinking water, education, and mental health services.
Dilmah Ambassador and renowned Chef and restaurateur, Peter Kuruvita along with UNICEF Australia seek your help to alleviate their suffering by way of donating to this cause.
90 cents of every dollar raised will go towards the provision of safe drinking water, the establishment of school feeding programmes, the management and eradication of severe acute malnutrition, provision of micronutrient powders and essential medicine, nutritional support for pregnant and lactating mothers, as well as vital mental health programmes.
Please visit
https://srilanka.unicef.org.au/supportforsrilanka
to donate generously for 2.3 million Sri Lankan children need your help!
Disclaimer Notice
These images are copyright protected and can only be used for Dilmah articles with due credit given.