Simple Organic Inputs: Biochar
Menu
Dilmah Food Service
Integrity & Ethics
Dilmah Tea Inspired
Leisure and Hospitality
Knowledge & Training
Online Shop
Simple Organic Inputs: Biochar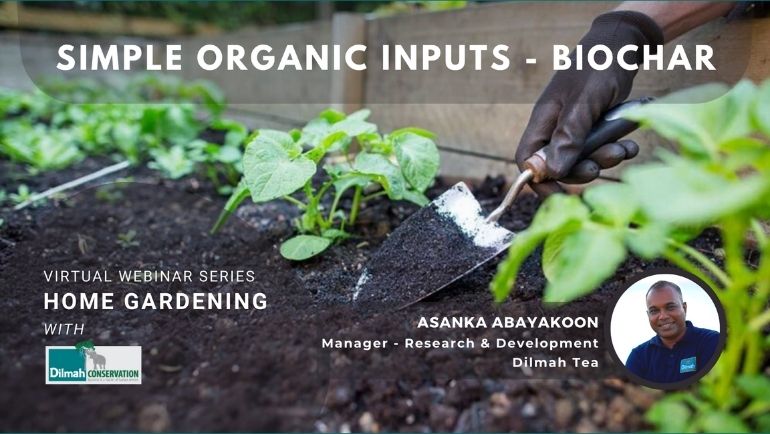 Have you heard of Biochar? It's an ancient soil amendment that has been used since historic times! At Dilmah Tea, Asanka Abayakoon introduced Biochar to our Tea gardens and reaped amazing results. Join Dilmah Conservation's 4th webinar of the 'Home Gardening with Dilmah Conservation' series to learn why this special organic input deserves its own webinar and how you could use it in your own green spaces.

Register: http://bit.ly/biocharwebinar
Disclaimer Notice
These images are copyright protected and can only be used for Dilmah articles with due credit given.