Managing Children with Special Needs During & After Disrupted Routines
Menu
Dilmah Food Service
Integrity & Ethics
Dilmah Tea Inspired
Leisure and Hospitality
Knowledge & Training
Online Shop
Managing Children with Special Needs During & After Disrupted Routines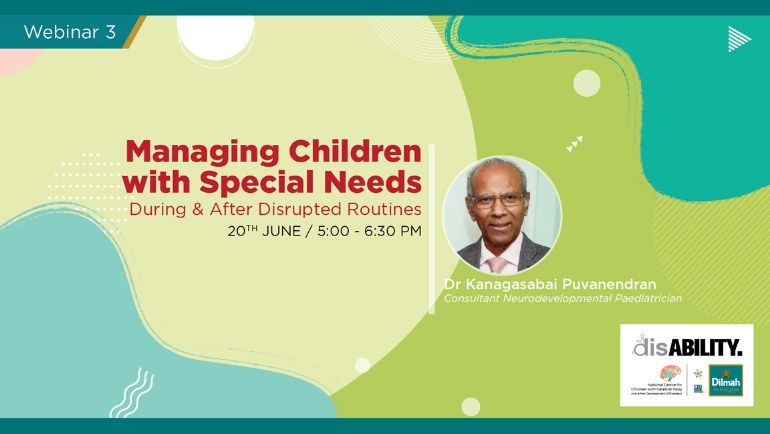 Managing children with special needs during disrupted routines can be extremely challenging for both parents and professionals. In our next Webinar (Tamil), Dr Puvanendran will talk about the ways parents can support children with Neurodisability in the post lockdown times.
Register
in advance for this webinar.
Disclaimer Notice
These images are copyright protected and can only be used for Dilmah articles with due credit given.