How to Speak the Bee Lingo & Safely Handle Bees
Menu
Dilmah Food Service
Integrity & Ethics
Dilmah Tea Inspired
Leisure and Hospitality
Knowledge & Training
Online Shop
How to Speak the Bee Lingo & Safely Handle Bees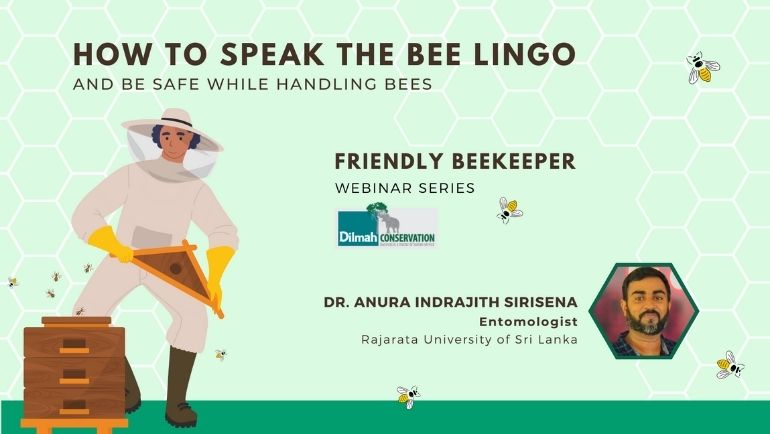 How DO bees communicate? Join this webinar and find out. And that's not all. Learn about how to safely handle bees so that they are not harmed and neither are we.
Register HERE or join us live on Dilmah Conservation Facebook.
Disclaimer Notice
These images are copyright protected and can only be used for Dilmah articles with due credit given.