How to Host a Revolutionary High Tea!
Menu
Dilmah Food Service
Integrity & Ethics
Dilmah Tea Inspired
Leisure and Hospitality
Knowledge & Training
Online Shop
How to Host a Revolutionary High Tea!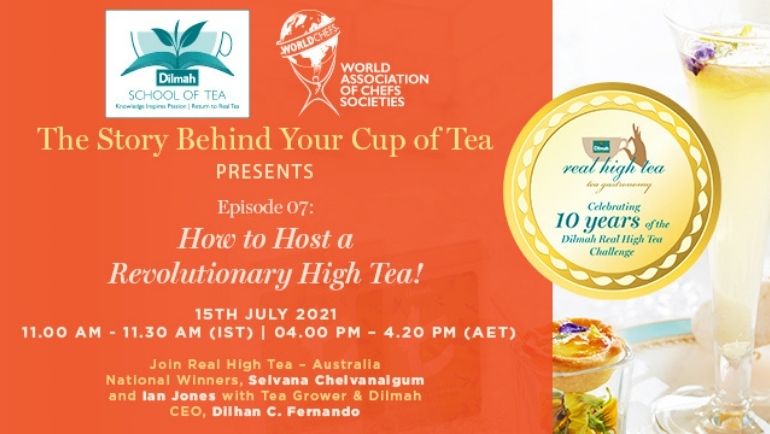 Online with Facebook Live
Tired of serving humdrum cucumber sandwiches and scones for teatime again?
Join a Tea Grower, Chef and Mixologist to learn how you can turn a boring
teatime into a revolutionary high tea… right at home! Back in 2015,
Selvana Chelvanaigum and Ian Jones brewed our judges away with their tea
inspired take on beer, tea infused cucumber and the use of sustainably sourced ingredients in their gastronomy and mixology creation at the
Dilmah Real High Tea - Global Challenge.
Now, they're joining Dilhan C. Fernando to share how you can
revolutionise teatime at home.
Tap into this inspiration at our upcoming webinar on How to Host a Revolutionary High Tea -
Register here
:
Disclaimer Notice
These images are copyright protected and can only be used for Dilmah articles with due credit given.