Guiltless Indulgence: Tea Inspired Desserts
Menu
Dilmah Food Service
Integrity & Ethics
Dilmah Tea Inspired
Leisure and Hospitality
Knowledge & Training
Online Shop
Guiltless Indulgence: Tea Inspired Desserts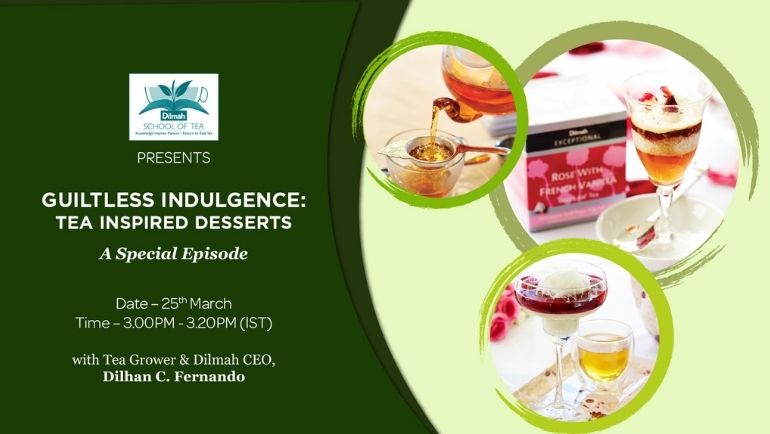 Is there a dessert with almost zero calories? Find the answer with Tea Grower and Dilmah CEO, Dilhan C. Fernando as he unravels the three tiers of tea inspired dessert: Tea as a dessert for guilt-free indulgence, tea paired with dessert for almost-guilt-free indulgence, and tea in dessert for pure indulgence!
Brew dessert with us in this 20-minute special episode inspired by questions asked at our Story Behind Your Cup of Tea webinar series.
Register HERE!
Disclaimer Notice
These images are copyright protected and can only be used for Dilmah articles with due credit given.