Episode 5 - Celebrating the Handcrafted Journey with the World's Most Experienced Teamaker
Menu
Dilmah Food Service
Integrity & Ethics
Dilmah Tea Inspired
Leisure and Hospitality
Knowledge & Training
Online Shop
Episode 5 - Celebrating the Handcrafted Journey with the World's Most Experienced Teamaker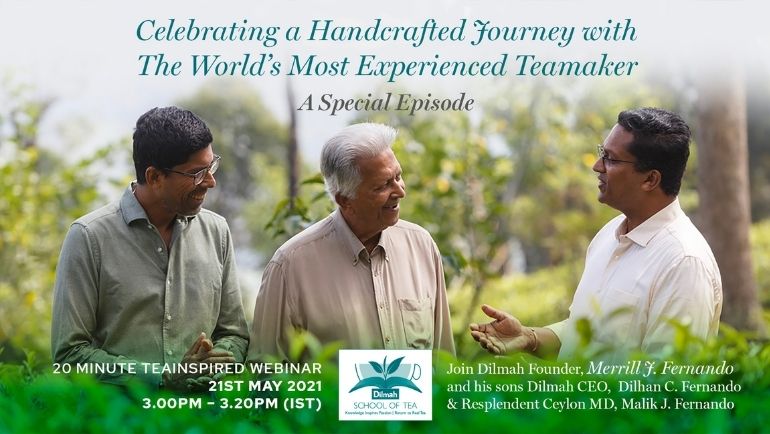 Discuss tea with the World's Most Experienced Teamaker on International Tea Day!
Inspired by the questions asked in our Story Behind Your Cup of Tea Webinar Series, Dilmah Founder, Merrill J. Fernando invites you to celebrate a handcrafted journey together with his sons.
Ask them anything tea inspired and receive your answers in real time when you register
HERE on ZOOM
.
Disclaimer Notice
These images are copyright protected and can only be used for Dilmah articles with due credit given.