Episode 11 : HOW TO MAKE A TEA & CHEESE BOARD FOR CHRISTMAS
Menu
Dilmah Food Service
Integrity & Ethics
Dilmah Tea Inspired
Leisure and Hospitality
Knowledge & Training
Online Shop
Episode 11 : HOW TO MAKE A TEA & CHEESE BOARD FOR CHRISTMAS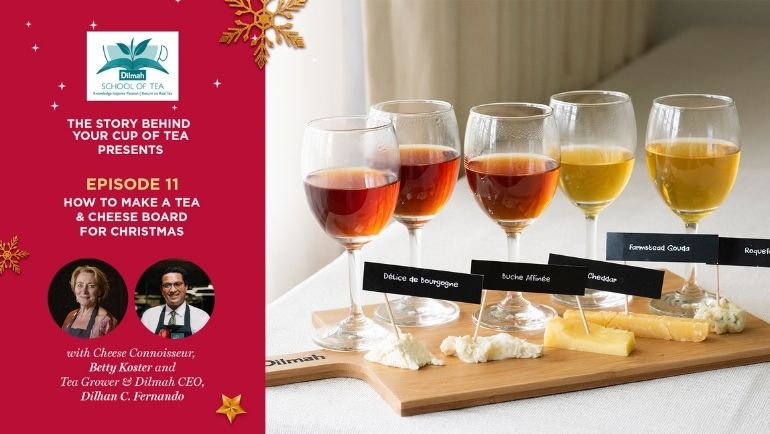 Is festive cheese your cup of tea? Join us this November to celebrate the season with a glass of tea that tastes of the season and pairs to perfection with cheese - you're gouda love it!
Hailing from the Netherlands, Queen of Cheese – Betty Koster is ready to take your palate on a sleigh ride with Tea Grower & Dilmah CEO - Dilhan C. Fernando.
REGISTER NOW to join us LIVE!
Disclaimer Notice
These images are copyright protected and can only be used for Dilmah articles with due credit given.