Down Syndrome & Nutrition
Menu
Dilmah Food Service
Integrity & Ethics
Dilmah Tea Inspired
Leisure and Hospitality
Knowledge & Training
Online Shop
Down Syndrome & Nutrition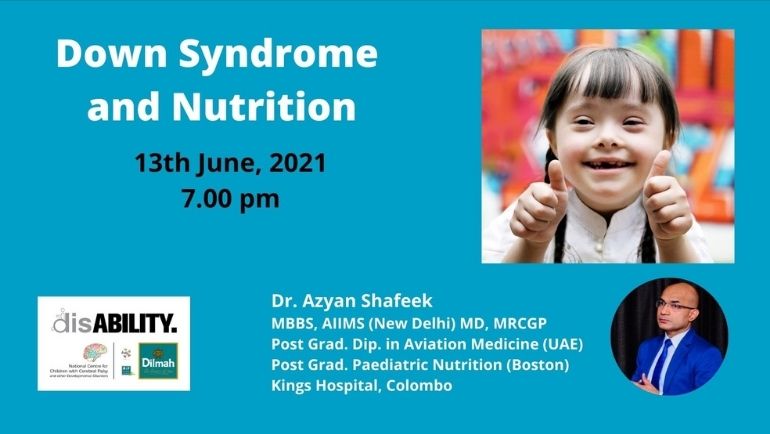 Click
HERE
to register, for the next disABILITY webinar.
Learn about Down Syndrome & Nutrition from Dr. Azyan Shafeek. In this informative webinar, we will provide you with knowledge and understanding on Down Syndrome - one of the more commonly occurring genetic disorders, where mental retardation is combined with nutritional conditions.
Disclaimer Notice
These images are copyright protected and can only be used for Dilmah articles with due credit given.