Discovering the Taste of Fine Tea
Menu
Dilmah Food Service
Integrity & Ethics
Dilmah Tea Inspired
Leisure and Hospitality
Knowledge & Training
Online Shop
Discovering the Taste of Fine Tea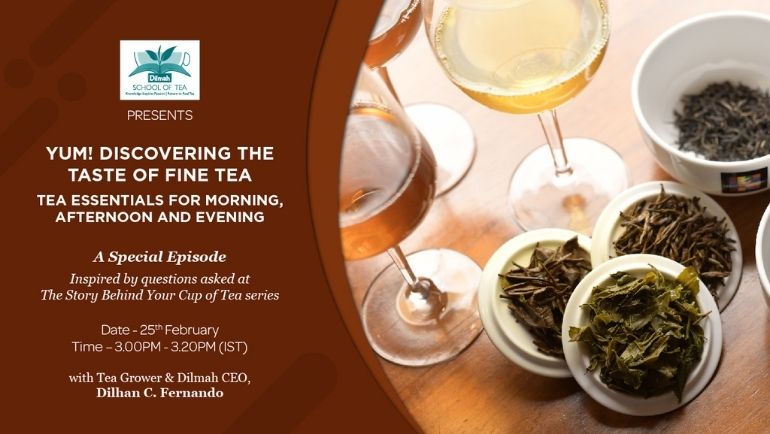 Which tea makes a morning great? Why tea after dinner? Learn all this and more about tea for morning, afternoon and evening in our next virtual session from the Dilmah School of Tea.
A 20-minute webinar all the way from home of the finest Ceylon tea!
Click Here to Register Now!
Disclaimer Notice
These images are copyright protected and can only be used for Dilmah articles with due credit given.