Dilmah Presents at US/ICOMOS Past Forward 2018
Menu
Dilmah Food Service
Integrity & Ethics
Dilmah Tea Inspired
Leisure and Hospitality
Knowledge & Training
Online Shop
Dilmah Presents at US/ICOMOS Past Forward 2018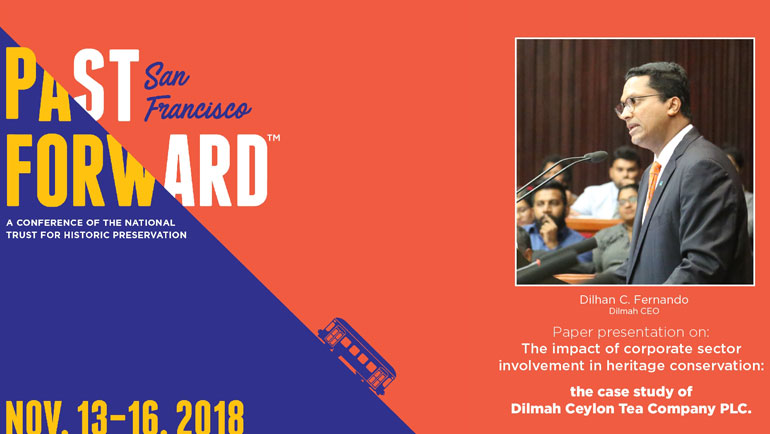 Hyatt Regency San Francisco
Join us as Dilmah Tea, CEO Dilhan C Fernando presents at the US/ICOMOS Past Forward 2018 Symposium; as he shares how an established company's direct involvement in the conservation of natural and cultural heritage can be a successful model for addressing the challenges of protecting traditional communities and heritage.


Paper Title: The impact of corporate sector involvement in heritage conservation: the case study of Dilmah Ceylon Tea Company PLC.
Disclaimer Notice
These images are copyright protected and can only be used for Dilmah articles with due credit given.