Menu
Dilmah Food Service
Integrity & Ethics
Dilmah Tea Inspired
Leisure and Hospitality
Knowledge & Training
Online Shop
Climb for Climate Change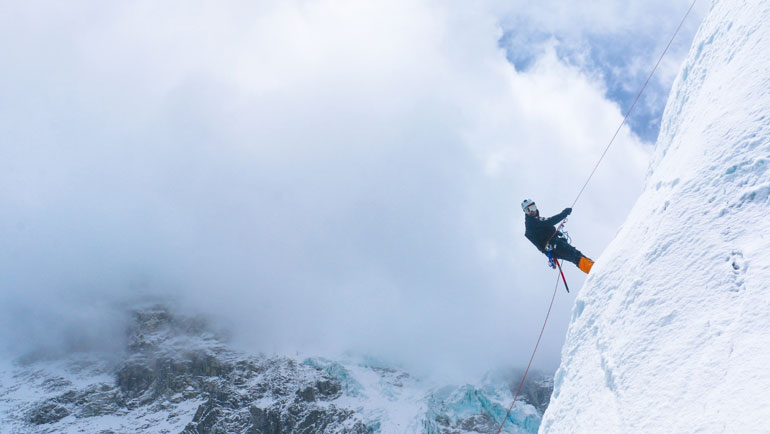 Mountains provide freshwater to half of the world's population and are home to half of all global biodiversity hotspots. They are also one of the most sensitive ecosystems to climate change. Shedding light on the dramatic changes occurring in these habitats provides a powerful way of raising awareness and inspiring change. Join Dilmah Conservation as we support Elmo Francis – One of Sri Lanka's pioneering mountaineers, explorers, and climate change advocates, on his mission to explore the Earth's highest altitudes and shed light on the gradual yet catastrophic effects of climate change.

Elmo has been passionately leading mountaineering expeditions since 1998. He was one of 4 people selected around the world to win an Earthwatch research award to study climate change in the Arctic Circle and has also worked with the National Geographic Channel. During his myriad of expeditions to Himalaya's and the Arctic, he broke high-altitude records to become the first Sri Lankan to reach the Arctic Circle and summit Mt. Mera Peak in the Himalayas.

On the 14th of February, he will undertake a 'Climb for Climate Change' to summit Mt. Aconcagua – the tallest mountain of the Andes mountain range and raise awareness for climate change. Follow his journey with Dilmah Conservation.
Disclaimer Notice
These images are copyright protected and can only be used for Dilmah articles with due credit given.