Climate Reality: Soil – the basis of sustainable production by Dr. Ranil Senanayake
Menu
Dilmah Food Service
Integrity & Ethics
Dilmah Tea Inspired
Leisure and Hospitality
Knowledge & Training
Online Shop
Climate Reality: Soil – the basis of sustainable production by Dr. Ranil Senanayake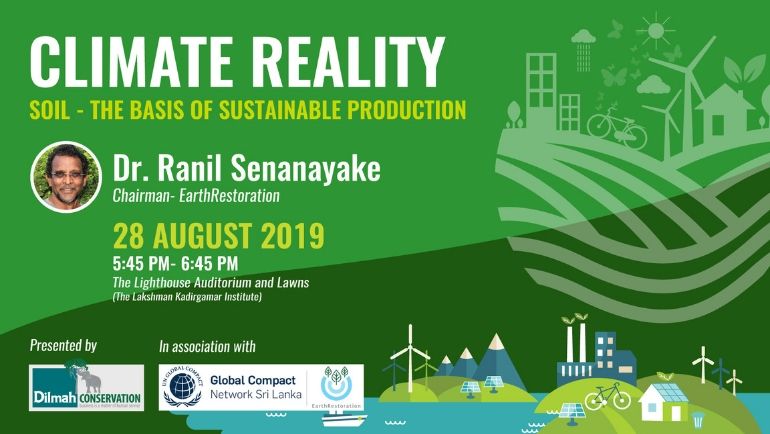 The Lighthouse Auditorium and Lawns
Dilmah Conservation's brings back 'Climate Reality' – an interactive workshop series that explores the threats, responses and opportunities presented by climate change. Join the next workshop, 'Soil – the basis of Sustainable Production' with Dr. Ranil Senanayake, as we discuss the ecological services that a soil provides us and how its proper management can help in carbon sequestration and reduce the incalculable loss to biodiversity in a changing climate.
To register, follow the link:
https://forms.gle/i2wKyDRrv5zCdhoRA
**Public lecture. Free Entrance.
Disclaimer Notice
These images are copyright protected and can only be used for Dilmah articles with due credit given.