Climate Reality: Climate Change and Conflicting SDGs
Menu
Dilmah Food Service
Integrity & Ethics
Dilmah Tea Inspired
Leisure and Hospitality
Knowledge & Training
Online Shop
Climate Reality: Climate Change and Conflicting SDGs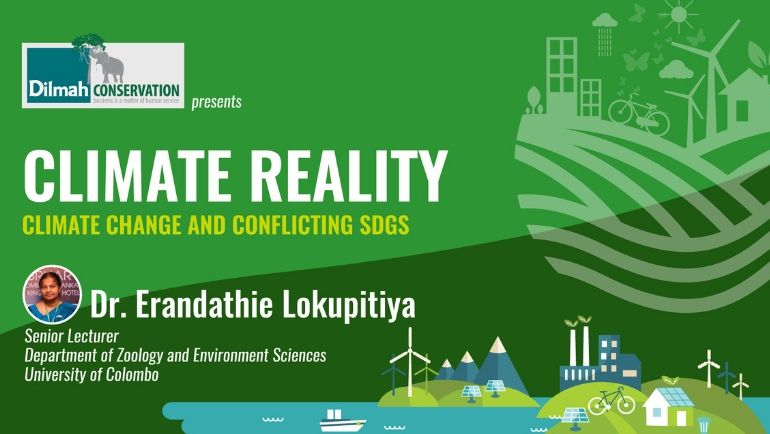 The Hive, Foster Lane, Colombo
Dilmah Conservation continues the conversation on Climate Reality with a series of workshops that look towards engaging the public in a dialogue among enthusiasts and experts on the threats, responses and opportunities climate change presents with the rise in global warming.
Join the first workshop in the series, Climate Change and Conflicting SDGs by Dr. Erandathie Lokupitiya on 04 April 2019, at 'The Hive' from 5:30 PM to 7 PM.
Disclaimer Notice
These images are copyright protected and can only be used for Dilmah articles with due credit given.