Certificate Awarding Ceremony July 2023, Dilmah Empower Culinary, and Hospitality School
Menu
Dilmah Food Service
Integrity & Ethics
Dilmah Tea Inspired
Leisure and Hospitality
Knowledge & Training
Online Shop
Certificate Awarding Ceremony July 2023, Dilmah Empower Culinary, and Hospitality School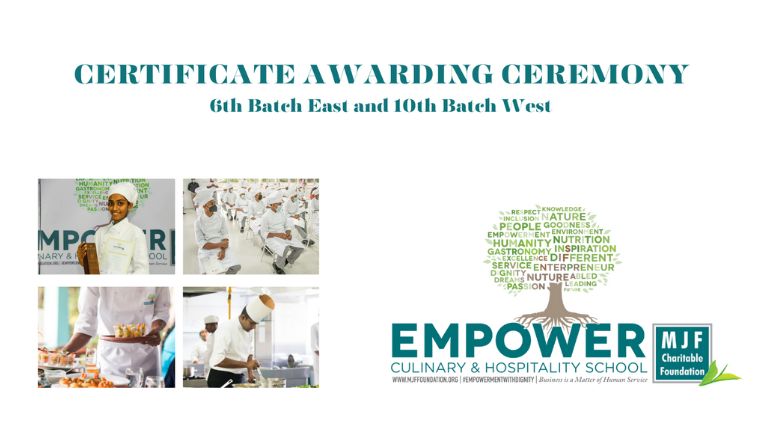 In celebration of their Certificate Awarding Ceremony, the 6th batch East and the 10th batch West of Empower Culinary & Hospitality School will host a private dinner at MJF Centre in Kalkudah. The aspiring young chefs will showcase their expertise in the theory, practice, and art of cooking that they mastered over the last few months at the culinary boot camp.

*INVITEES ONLY

The Empower Culinary & Hospitality School in Kalkudah and Moratuwa provides practical and professional competency training in culinary practice. The comprehensive course is adapted to young people across Sri Lanka seeking specialised knowledge to enter the culinary and hospitality industry.
Disclaimer Notice
These images are copyright protected and can only be used for Dilmah articles with due credit given.