Bed Preparation and Basic Agronomical Practices
Menu
Dilmah Food Service
Integrity & Ethics
Dilmah Tea Inspired
Leisure and Hospitality
Knowledge & Training
Online Shop
Bed Preparation and Basic Agronomical Practices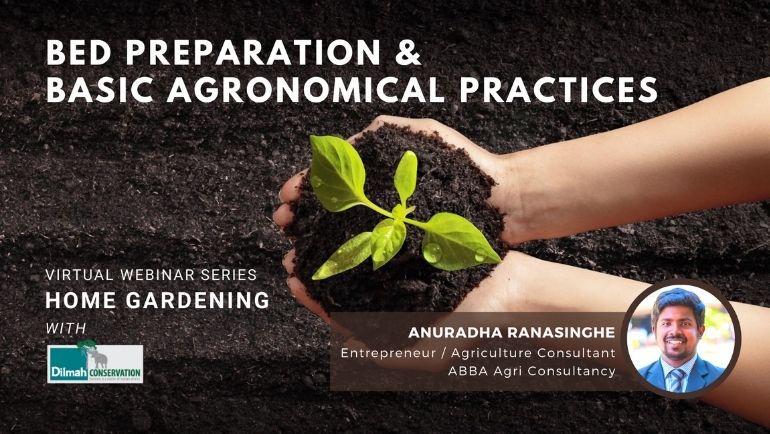 There has never been a better time to convert our gardens & vacant spaces into edible gardens! We invite all home gardeners (and wannabe home gardeners) to join Dilmah Conservation's 5th webinar to learn about the secrets of preparing planting beds to reap the most of what you grow.
Click Here

to Register for FREE!
Disclaimer Notice
These images are copyright protected and can only be used for Dilmah articles with due credit given.