Always Teatime Challenge - Dubai
Menu
Dilmah Food Service
Integrity & Ethics
Dilmah Tea Inspired
Leisure and Hospitality
Knowledge & Training
Online Shop
Always Teatime Challenge - Dubai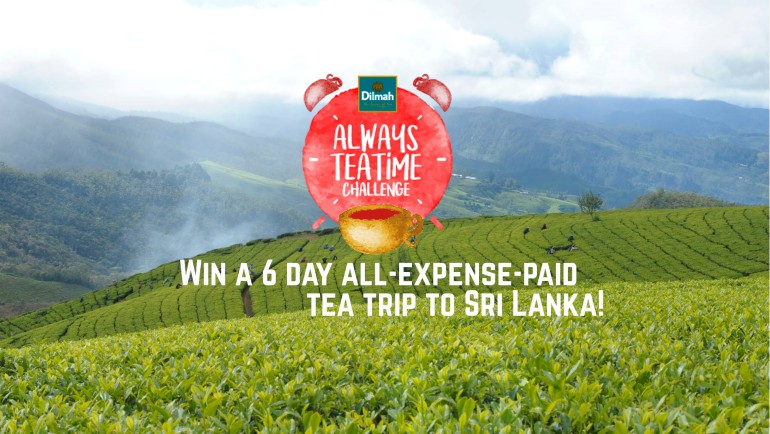 Emirates Salon Culinaire – Gulfood 2018
Dubai World Trade Centre
Teatime isn't a time, it's a series of moments. We're challenging contestants to create 21st Century Teatime Pairings for moments in the Morning, Afternoon or Evening. In return, we will be rewarding the winning team with a tea inspired journey of a lifetime to Sri Lanka!
The Always Teatime contest has tea at its core. It is a contemporary interpretation of tea designed to emphasize the perfect synergy that tea offers in the morning, afternoon and evening. You are invited to challenge the norms (and yourselves) in creating an innovative 21st Century breakfast perfectly paired with a bracing morning tea, capturing flavours linked to a good emotional start of the day. We challenge you to bring the occasion of Afternoon Tea to the 21st Century with each dish perfectly paired with a different tea or infusion to complement it and highlight the whole experience with style and finesse, relevant to your culture and heritage. We dare you to shake it up with Tea cocktails, mocktails or any drink that has an element of tea- be it a tea foam, tea ice cubes, or even a tea aura- perfectly paired with antipasti for evenings to wind up or wind down.
Always teatime is more than a challenge, it's a lifestyle revolution… paired with tea. And you are what will ignite it.
Write to us on
hospitality@dilmahtea.com
to enter the challenge!
Disclaimer Notice
These images are copyright protected and can only be used for Dilmah articles with due credit given.