AIDEX 2023 – Celebrating Ability
Menu
Dilmah Food Service
Integrity & Ethics
Dilmah Tea Inspired
Leisure and Hospitality
Knowledge & Training
Online Shop
AIDEX 2023 – Celebrating Ability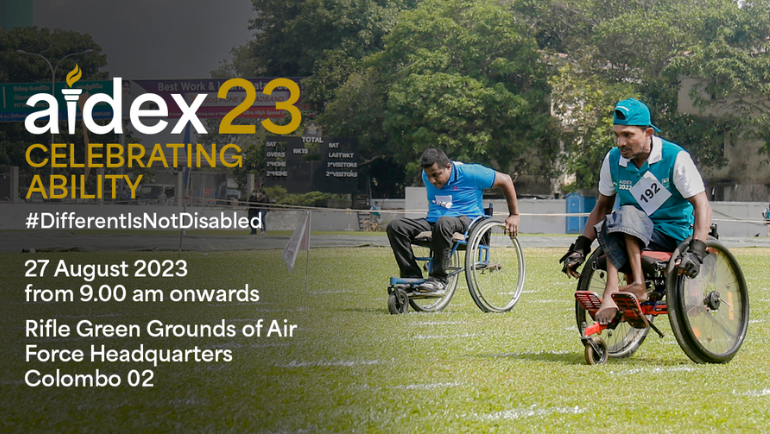 Rifle Green Grounds of Air Force Headquarters, Colombo 02
The 31st Annual AIDEX 2023 - Sports Day for Persons with Disabilities, organized by the Colombo Friend-in-Need Society (CFINS) will be taking place this 27th Sunday 2023 at the Rifle Green Grounds of Air Force Headquarters, Colombo 02. As part of an initiative to support empowerment with dignity, Dilmah Tea's MJF Charitable Foundation is partnering with CFINS to inspire and motivate these amazing individuals who are current users of the Jaipur Limb to reach their fullest potential.
The participants will be taking part in the following track & field events:
• Cycling
• Archery
• Wheelchair cycling
• Running events – 100m/400m
• Long jump
• Discus throw
And Special Fun games for children.
Join us
to cheer for these amazing individuals and celebrate their courage and sportsmanship.
Disclaimer Notice
These images are copyright protected and can only be used for Dilmah articles with due credit given.