A Webinar on Understanding your Garden & Crop Selection
Menu
Dilmah Food Service
Integrity & Ethics
Dilmah Tea Inspired
Leisure and Hospitality
Knowledge & Training
Online Shop
A Webinar on Understanding your Garden & Crop Selection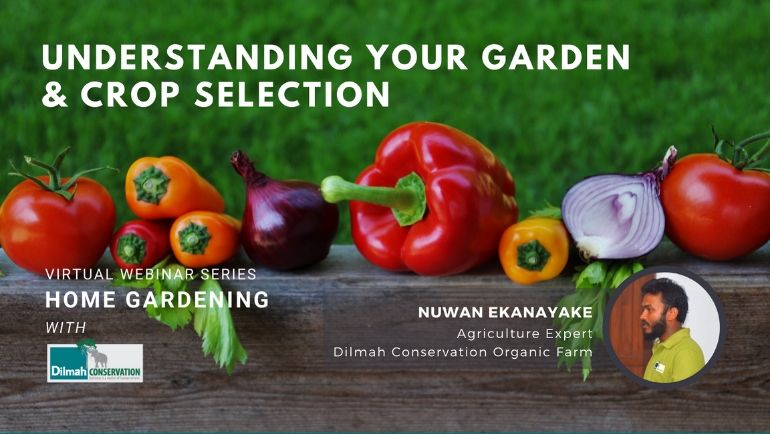 There has never been a better time to convert our gardens & vacant spaces into edible gardens! We invite all home gardeners (and wannabe home gardeners) to join Dilmah Conservation's 2nd webinar to learn about what plants are best suited for your edible gardening spaces and basic crop management principles to guide amateur gardeners.
Register using:
https://bit.ly/DC2ndWebinarRegistration
Disclaimer Notice
These images are copyright protected and can only be used for Dilmah articles with due credit given.